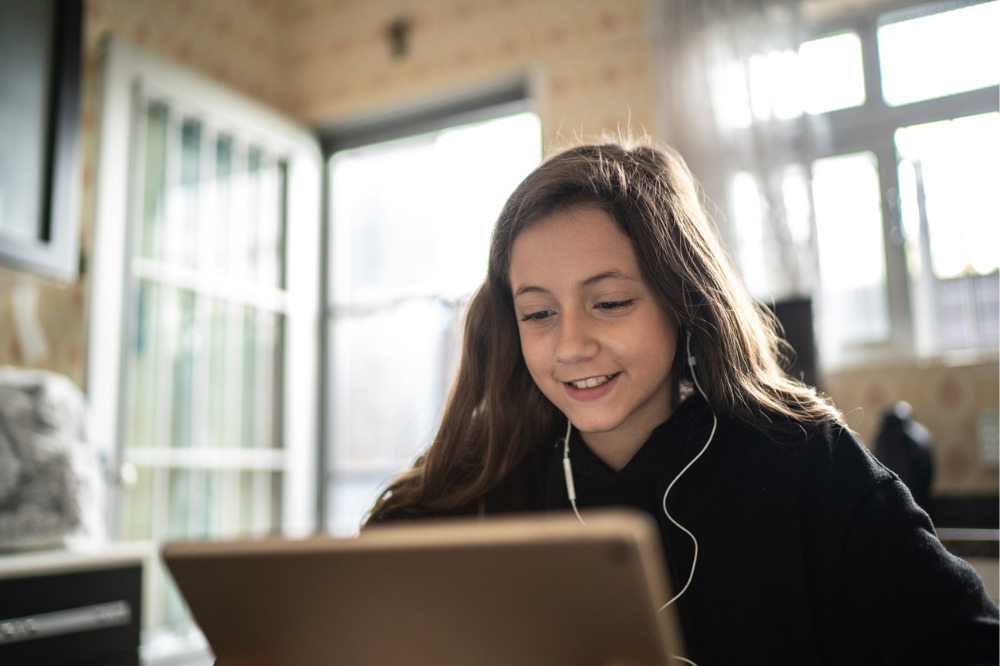 Studies have shown that positive teacher-student relationships can have a significant impact on students' performance in the classroom.
Some educators have implemented successful strategies to build on these relationships and ensure that their students remain not only happy and engaged in the classroom, but also equipped with the skills to thrive beyond the school gates.
Indeed, research published in June by Macquarie University and the Queensland University of Technology recently found that fostering strong teacher-student relationships can shape a student's attitude to school for years to come.
However, the lack of a controlled classroom environment in the COVID-19 era has complicated this goal for many schools. One example of this is that teachers cannot instantly see student reactions, and therefore adjust their tone and pace as needed.
With an uncertain landscape ahead, schools are looking more carefully at the online learning architecture and the role that technology can play in helping them maintain strong teacher student ties.
"Online teaching isn't about rethinking our relationship with students. On the contrary, it's all about being creative with how we use technology to enable authentic interactions, even from a distance," Graham Glass, CEO of Cypher Learning, told The Educator.
"For this, I like to refer first and foremost to collaborative learning, which many learning management systems already provide. You can mimic the way students learn in teams by setting up virtual teams, complete with online discussion groups, and collaborative assignments".
Glass said educators have many tools at your disposal in addition to live discussions.
"There are groups, chat, learning resource sharing, and forums for keeping the conversation going. It's important to let students know that their opinions matter and that they can also be involved through activities such as holding live presentations for their peers," he said.
"Just because you're not physically there, it doesn't mean that you can't infuse your classes with a little bit of your personality".
Glass said some examples of this include using humour in online courses, recording video/audio to online learning materials, and encouraging students to get to know each other through informal discussions.
"It can be as simple as having fun setting up a student profile or choosing an online avatar".
'Give as much autonomy as possible to students'
Glass said learning how to teach online can "take educators back to their first day of teaching when they had still so much to learn".
"The best practice in my experience is to give as much autonomy as possible to students," he said.
"Trying to control everything isn't going to work online, so be prepared to trust the process and trust them".
Glass said that educators should first get to know their platform inside out.
"It's worth knowing all that your learning management system can do, such as adding class games or measuring learning progress," he said.
"Then, you need a reliable and realistic teaching plan that is also flexible. See which learning content you can teach via a live conference and which is better left for self-paced learning that students can do on their own".
Glass said educators should avoid trying to cram many things in one session, suggesting that two or three learning objectives should do.
"Students can do many things on their own, such as collaborative projects, learning through auto-graded quizzes, online research, and even reaching learning goals through personalized learning path," he said.
"Your role will expand to include the term 'learning facilitator', which is also a rewarding position to add to your resume".