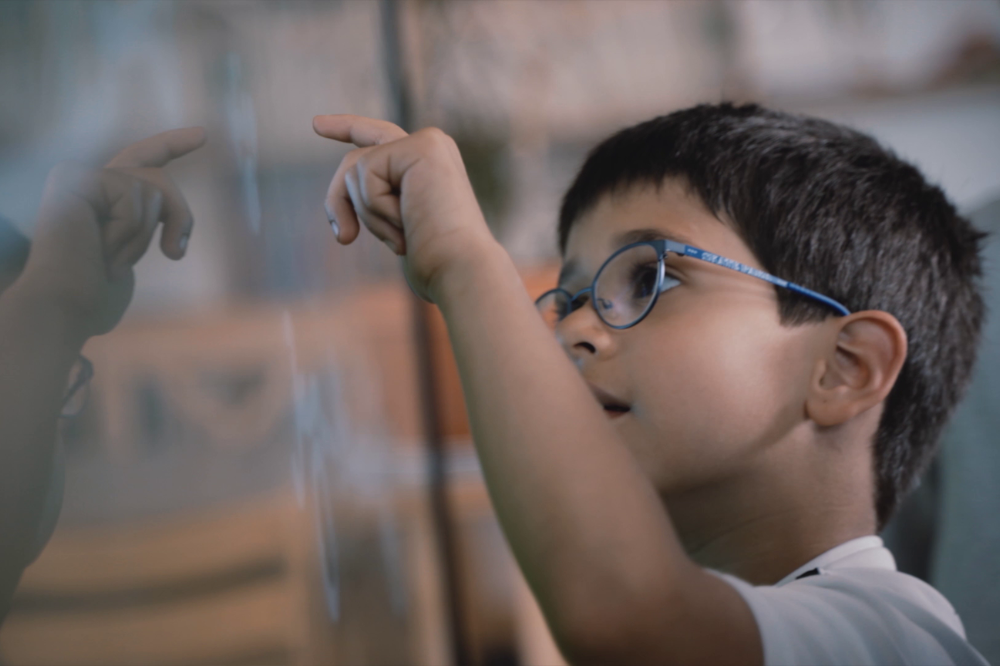 When schools went into lockdown at the onset of the Covid-19 pandemic, the protracted period of remote learning that followed caused children's' screentime to rise to unprecedented levels.
While children were able to maintain connection with their peers during remote learning, experts say this increase in screentime directly contributed to further increases in childhood myopia, also known as near-sightedness or short-sightedness.
In China, a recent study of more than 120,000 children demonstrated that six- to eight-year-olds who were in lockdown for the first six months of 2020 are more myopic than their counterparts from previous years.
Findings like these have added to growing concerns by eye doctors, parents and teachers about the implications of excessive screen use, or more specifically, high-energy blue light, commonly known as 'blue light', which is continuing to raise questions over the safety of digital devices.
While more research is still needed, hundreds of studies suggest there are potential health risks from blue light exposure, both immediate and longer-term.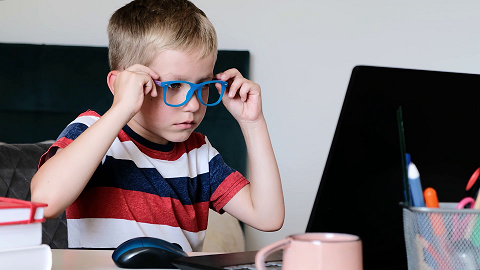 The 2020 EyeCare Provider Screentime Survey found that 94% of eye doctors are concerned about rising screentime and prolonged exposure to blue light and 85% of parents are concerned about the impact of digital devices on their children's eyesight and health. The same study found more than 60% of parents and teachers believe schools have a responsibility to protect students from blue light exposure.
To help mitigate the risks associated with myopia and other eyesight-related ailments, some education service providers are hard at work making sure that the digital devices kids are spending most of their days in front of are as safe as possible.
'A watershed moment for education'
BenQ, a global leader in display solutions, has become the first and only edtech provider to gain Eyesafe® Certification for large-format interactive displays. The new BenQ Board Pro Series is the latest in a series of ClassroomCare® technologies that BenQ has developed over the last decade.
Justin Barrett, the CEO of Eyesafe, called the certification a "watershed moment for the education space".
"What makes this interactive flat panel display so unique is that it is providing the important blue light protection without compromise and providing true high colour performance."
"Additionally, this product is certified by TÜV Rheinland, the industry leader in third party certification and testing, and has been developed with the EyeSafe Vision Health Advisory Board, some of the world leaders in healthcare."

Barrett pointed out that unlike other solutions that rely on software to reduce blue light by altering the screen's colours, BenQ's new Eyesafe Certified display has low blue light technology directly built into the screen.
"This offers always-on protection against blue light, while keeping the screen's original colours intact."
Claire Huang, Director of BenQ's Cloud Innovation Center and Display Solutions Department, commented: "Because our BenQ Boards are being used a lot in schools, it is important for us to make sure that they are always as safe as possible to use and are able to help protect the health of students and teachers."
To find out more about BenQ ClassroomCare® Boards, visit the BenQ Business Page.