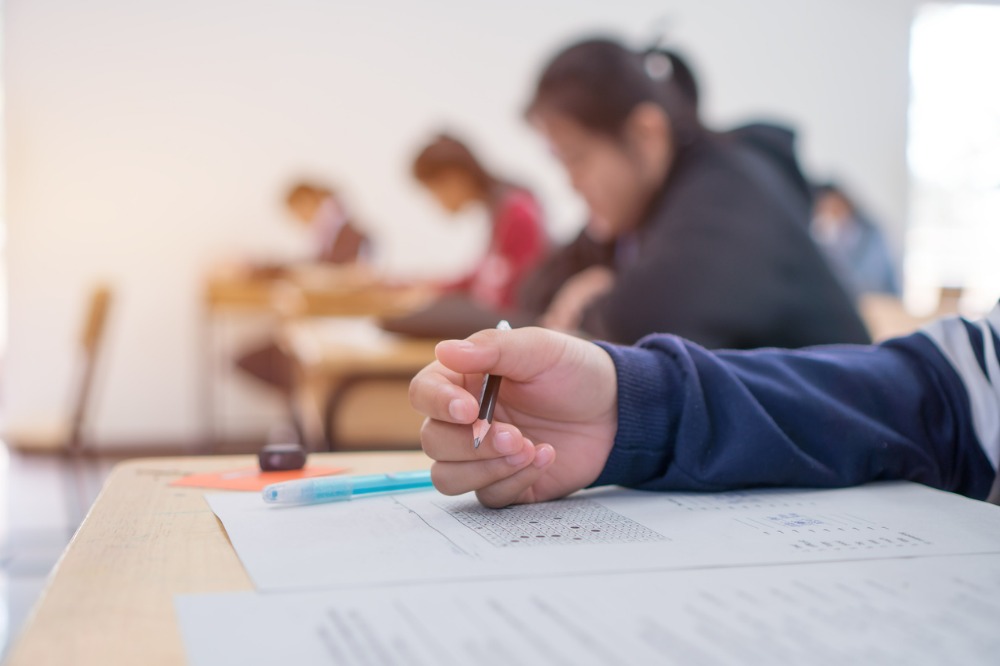 The NSW Education Standards Authority (NESA) has announced changes to the HSC timetable to reduce any COVID-19 lockdown impacts on students and schools.
The HSC oral language exams are set to begin on 31 July under COVID-Safe guidelines.
To help take the edge of anxious students who are preparing for the exams, NESA's COVID-19 Response Committee has unveiled a number of changes to the 2021 HSC timetable.
These include rescheduling the Oral language exams to run from 14 August to 18 September for students in Greater Sydney and regional NSW; rescheduling the Dance performance exams to run from 9 to 13 August in schools in regional NSW and from 13 to 17 September in schools in Greater Sydney; and extending the due date for the Society and Culture Personal Interest Project by two weeks to 9 August.
Committee chair Professor Peter Shergold said these decisions reflected the latest health advice and were part of ongoing decisions providing certainty to students.
"We know students, particularly those in Greater Sydney, need as much support as possible as they prepare to hand in their major projects and sit exams," Professor Shergold said.
"Our priority is to limit disruption to HSC students and provide as much clarity as possible to them and their schools."
Professor Shergold said this involves working with Health to identify where and when changes should be made to the HSC that would allow it to continue with limited disruption.
"This is why we are taking a step-by-step approach, not rushing any decisions and making sure no changes are unnecessary, while also protecting the safety of students and the integrity and equity of this year's HSC."
Other key points
Strict COVID safety measures will be in place for all HSC exams and students will be required to follow the public health orders at the time of the exam.
To prevent the mixing of students from different schools, NESA will re-program the session dates, times and venues of the oral language exams in Greater Sydney.
To avoid unnecessary travel, oral language exams for students in regional NSW will be held online wherever possible.
Lockdown may drag on beyond July 30
According to the latest advice from the NSW Education Department, regional NSW is to remain in Level 3 restrictions until at least July 30, while Greater Sydney will continue on Level 4 restrictions, with learning from home until at least 30 July.
However, new modelling from the University of Melbourne's Populations Intervention Unit suggests the state's lockdown and remote learning arrangements could drag on for more than a month.
The researchers looked at how soon the current lockdown could end, based on reaching five or less cases of COVID-19 a day and found that this threshold would be reached on September 4, so long as Stage 4 restrictions remain in place until then.
Other modelling released in recent weeks supports this outlook.
Last week, the University of Sydney released modelling showing that if 80% of Australians were isolating as directed, it would still take until the middle of August for numbers to drop below 10.
This followed modelling from the Burnett Institute of Medical Research in Melbourne, which said a month of Stage 4 restrictions were needed to get case numbers under 5.
The NSW Premier has repeatedly cautioned that the state's lockdown will only end once the number of cases identified as being infectious in the community "reaches zero or close to zero."