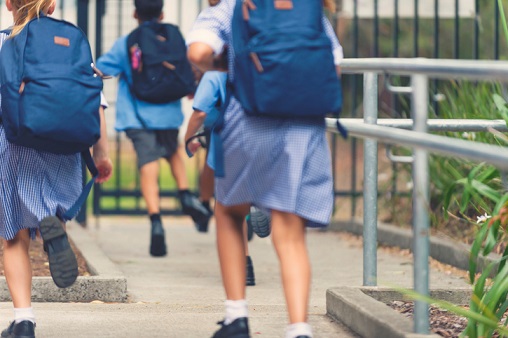 The International Baccalaureate (IB) is fast expanding its influence in South Australia, as four public schools in Adelaide have begun the accreditation process to become IB World Schools by 2022 and teach the IB Diploma Programme (DP).
The IB, founded in 1968 in Geneva, is described as a program to achieve the "intellectual, personal, emotional and social skills needed to live, learn and work in a rapidly globalising world" and is designed for students who have "excellent breadth and depth of knowledge".
Worldwide, more than 50% of the 170,000 students who undertake an IB attend a public school. Between 2012-2017, the number of IB programs offered around the world has grown by nearly 40%.
The first IB School launched in Australia in 1978 and has seen a steady uptake as the benefits to teaching and learning become clear.
Independent studies have found that Australian universities perceive the International Baccalaureate Diploma as better preparation for tertiary study than non-IB curricula. Other studies conclude that the IB Diploma exceeds Australian Curriculum requirements, providing a greater depth of knowledge than state-developed curricula.
For schools, benefits of an IB include high quality education programs, professional development that supports effective teachers and access to a worldwide network of 191 highly respected IB 'World Schools' that collaborate to share best practice.
For students, an IB encourages them to think independently, drive their own learning and participate in education programs that can lead them to some of the highest ranking universities around the world. An IB also helps students become culturally aware through the development of a second language.
The four IB schools in Adelaide will now be supported by state's Department of Education to complete their authorisation, including the application and verification processes, which ensure candidate schools are equipped to provide the IB's unique programmes of education.
Glenunga International High School is the only public school in South Australia to currently offer the DP, alongside a number of public schools which offer the IB's Primary Years Programme (PYP) or Middle Years Programme (MYP).
"We are delighted that four public schools - Aberfoyle Park High School, Norwood Morialta High School, Roma Mitchell Secondary College and Unley High School – have officially applied for candidacy to become IB World Schools and offer the DP," South Australian Education Minister, John Gardner, said in a statement.
"The IB is an internationally recognised and highly regarded certificate that will sit alongside the South Australian Certificate of Education."