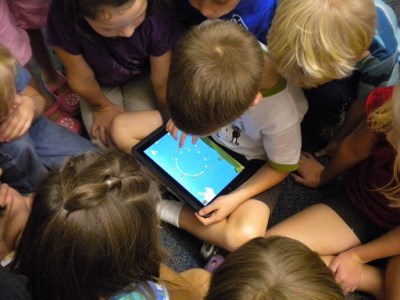 Yesterday, the NSW Teachers Federation (NSWTF) released a report – titled: Commercialisation in public schooling: An Australian Study – which involved 2,193 educators from across Australia.
The report's authors say that teachers and principals are concerned about the increasing "creep" of commercialism into public schooling.
Of the 2,193 educators surveyed, 51% were located in NSW, where multinational edu-business giant, Pearson Australia, prints and distributes the high-stakes NAPLAN tests for schools.
In 2012, Pearson Australia reached two agreements with the NSW Education Standards Authority (NESA) worth $51.9m to oversee the marking process and reporting of NAPLAN results.
This caused great anxiety among public education advocates like the NSWTF and the Australian Education Union (AEU), which saw this development as evidence of the growing corporatisation of schools.
NSW Secondary Principals Council (NSWSPC) president, Chris Presland, told The Educator that while it is harmless for a commercial entity to develop an education resource, there is a growing concern about the notion of one corporation controlling all elements of the curriculum, testing and resourcing.
"It's important to note that in addition to overseeing the marking and reporting process, Pearson also provides professional learning and resource material to support people getting through literacy tests," he said.

Presland added that controlling the testing doesn't necessarily mean setting the tests, but if Pearson was to get to that point, there would be "an obvious conflict of interest".
"If you look at the US as an example, Pearson controls every element of the testing, marketing and support material, but also has input into curriculum development," he said.
Overseas, in 2014, the value of the US Education Technology (EdTech) market was estimated to be worth over $8.38bn by the Software and Information Industry Association (SIIA). This was 5.1% higher than in 2013.

"Testing and assessment was the most valuable market category in 2014, worth $US2.5bn, after growing by 57% over the previous two years," the latest study found.
However, Pearson Australia managing director, David Barnett, told The Educator that the report surveys union members only - which make up about 30% of all teachers and principals.
"The authors concede it's not a fair representation of the views of all Australian educators," Barnett said.
"Many public school teachers are authors of the resources we publish, or come in to mark the NAPLAN on a casual basis – both of which boosts their income."
Barnett said if the conflicts of interest that the union are suggesting existed, they would be a breach of the company's contractual arrangements.
"We don't sell any NAPLAN test preparation products or tutoring services, nor do we create or use any NAPLAN questions in our learning resources," he said.
"We have never breached the privacy of any student or teacher and take data security seriously – only a few people have access to the data to do their job."
Barnett said Pearson has tried to discuss the unions' concerns directly but have been unable to secure a meeting.
"We've arranged four meetings with NSWTF president, Maurie Mulheron, over the past 12 months and he has cancelled each time," Barnett said.
Dr Paul Harrison, senior lecturer at Deakin University's faculty of business and law, told The Educator that the issue around corporatisation of Australian schools is more complex than meets the eye.
"The fact that schools need funds to run programs means that they will go looking for funds in all sorts of places, including ones where big businesses are operating," he said.
"So there is a kind of incidental responsibility that the Department has to fund important school programs, because if they don't, schools will not hesitate to look elsewhere."
However, Harrison pointed out that if Departments were to regulate against corporate involvement in schools, a much bigger issue of taxpayer spending and government funding would arise.
"Culturally, the communication from the Department should be around putting students' needs first and think about their needs in a broad way," he said.
"This is not just about thinking of student needs in terms of the programs they have, but also about the long-term implications of exposing them to brands and giving a competitive advantage to a brand that has the resources to get into schools."
HAVE YOUR SAY: Is the corporatisation of schools going too far?