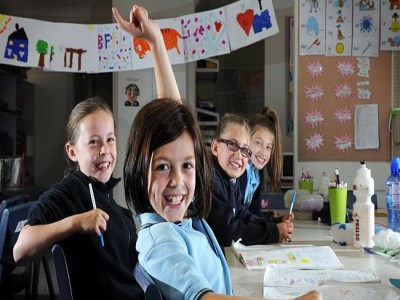 Does it make a difference as to what age students begin school? Some experts have answered this question with a resounding 'yes', citing a range of factors ranging from mental development to consistency for families.
Kathy Walker, education consultant at Early Life Foundations is pushing for a national starting age for primary school so that all students must turn five by the end of December to be eligible to start school the following year.
"A uniform school starting age means consistency for families as they move between states and from overseas," Walker told
The Educator
.
"This is a very major issue for thousands of parents who move for work and family reasons. Our organisation receives calls about this every week.
"We have a National Curriculum but ironically, nothing else between the states and territories in education is consistent sending confusing messages to parents and educators."
Walker added that a national starting age would "significantly reduce" the vexed issue of 'readiness' for school which she said caused great anxiety for parents and educators.
However, Professor Helen McGrath from
Deakin University
's School of Education said there was no disadvantage to starting school younger.
"Children who do better in years seven, eight, nine and 10 across the board are those who are actually young when they start school at the younger end of the age eligible range," Professor McGrath told the
ABC
.
"This may be because they're like younger siblings in families, more motivated to keep up with the other kids who are older than them, or it may be that they simply have the advantage of learning from the older students."
So does it make a difference as to what age students begin school? Walker says 'yes'.
"It would bring Australia more into line with other countries in Europe, such as Scandinavia where children are older rather than younger when brain maturation and readiness for reading is mature," Walker said.
"Researchers who claim it makes no difference are usually citing primary studies about repeating a year in school, which is a totally different issue than the early childhood years."
Currently, the starting age for school children varies depending on which state or territory they live. In New South Wales and Queensland a child must be five by the end of July to start school that year.
In Victoria, children can start school at the age of four, as long as they turn five by April the 30th. In Tasmania, the cut-off is January.
However, some leading voices in education have raised concerns about children starting school so young.
Surveys by the South
Australian Primary Principals Association
(APPA) and the
Australian Education Union
(AEU) last year suggested that even four-year-olds lack basic school-ready skills.
Others have cited anecdotal evidence that has shown schooling five-year-olds is detrimental to their mental development.
Dr David Whitebread, Cambridge University expert in the cognitive development of young children, said ''the overwhelming evidence suggests that five is simply too young to start formal learning''.
Whitebread added that "children should be engaged in informal play-based learning until the age of about seven."
HAVE YOUR SAY
: Is there an ideal age for starting school?