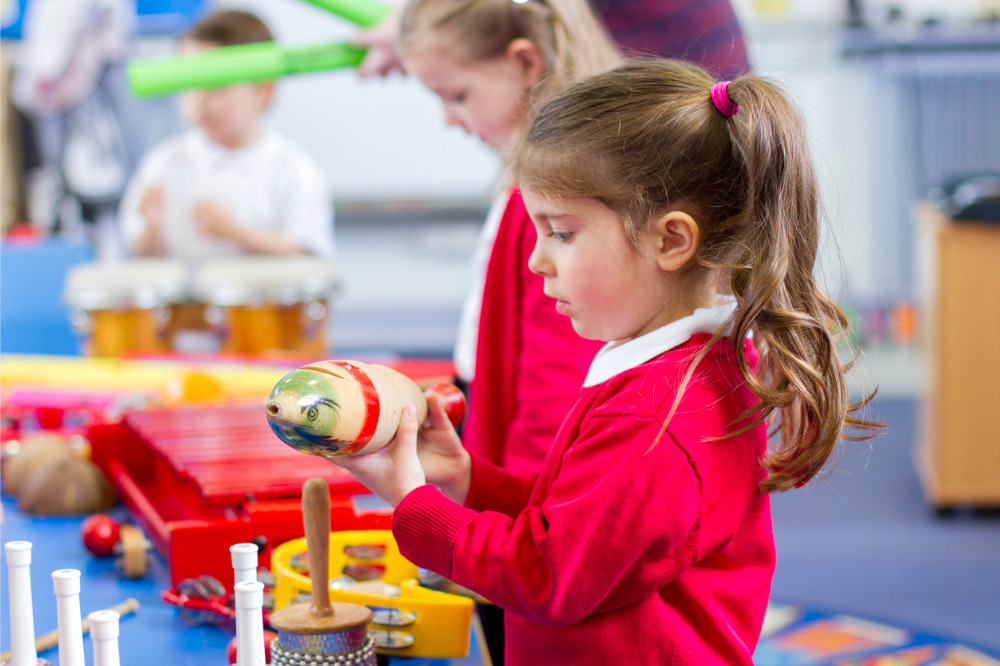 The NSW Government plans to introduce a pre-kindergarten year and lift the school starting age to six. But Professor Sheila Degotardi from the Macquarie University School of Education says age is just one aspect of school readiness with many other factors at play.
The NSW Department of Education has announced the launch of one of the biggest education reforms in a generation; the introduction of a universal pre-kindergarten year of education in 2030 - a move which will raise the school starting age to six.
NSW Education Minister Sarah Mitchell says lifting the school starting age will put students on a more equal footing, as under the current system age differences between classmates can be up to 18 months.
Professor Sheila Degotardi, Interim Dean of the Macquarie School of Education, says while she agrees there can be huge developmental differences between children, they are not just related to age.
"You can have two children with exactly the same age in a classroom. And there will be large differences in particular areas – such as in language development, cognitive development and social development," says Degotardi.
"The key issue underpinning the recent State Government proposal relates to concerns about school readiness – and this is a debate that has been going on for a very long time."
The right time to start school
Currently, children can start kindergarten if they turn five before 31 July, and must start school the year they turn six.
The decision about when to send a child to school rests mainly with their caregivers, often with input from early childhood educators. But under the new proposal, this decision may be removed – or at least, reduced.
Thoughtful creation of play-based experiences creates a future in learning that has lots of benefits.
"When I was an early childhood teacher, from halfway through the year or even early in the year, parents would ask 'Will my child be ready for school?'. There's a lot of angst around this, so we need to get to the bottom of what's causing that angst," Degotardi says.
"The new proposal actually provides us with a really great opportunity to recalibrate what we see as the difference between what happens in early childhood and what happens in school."
The cost of another year
Another issue is the expense of potentially having children in pre-school for an extra year, with research showing that families from wealthier suburbs are more likely to hold children back as they have the financial means to do so.
However a key objective of universal pre-kindergarten is to level out the playing field, providing all families with access to no-cost, high quality pre-school, for more hours and more days per week, on days and at locations that work for them. But this is not the only financial consideration.
"The Federal government is addressing the issue and cost of early childhood education. However, we need to put more financial support into the early childhood sector," Degotardi says.
"We can't make early childhood education more affordable without investing more into the sector. Otherwise you are going to compromise the quality of early childhood centres and that will be to the detriment of children."
Streamlining the transition
The new universal pre-kidergarten will give children in NSW access to a specialised year of play-based learning, smoothing their transition to school, the Education Minister said this week.
Degotardi agrees the new pre-kindy proposal will make the transition from play-based learning to the more formal learning of the classroom more seamless.
Education Minister Mitchell points to the benefits of universal pre-kindergarten enjoyed by children and families in Canada, and Degotardi says this is also evident in Northern Europe.
"In some Scandinavian countries, they continue to integrate play-based learning - which we know is so beneficial for young children – into those early years of formal schooling," she says.
As children progress through pre-school and into the early years of schooling, Degotardi says the benefits of play-based learning can be harnessed through guided play.
"This is where the teacher is guiding the children and setting up scenarios that create learning opportunities," she says.
"The intentional and thoughtful creation of play-based experiences creates a future in learning that has lots of benefits. The children are motivated to do it, they're deeply engaged with what they're doing and are learning every step of the way.
"We need well-qualified, specialised early childhood teachers to be able to do two things – capitalise on the benefits of the play, and when children go to school, to be able to incorporate those elements into the curriculum they are teaching at school."
This article originally appeared as a media release from Macquarie University.