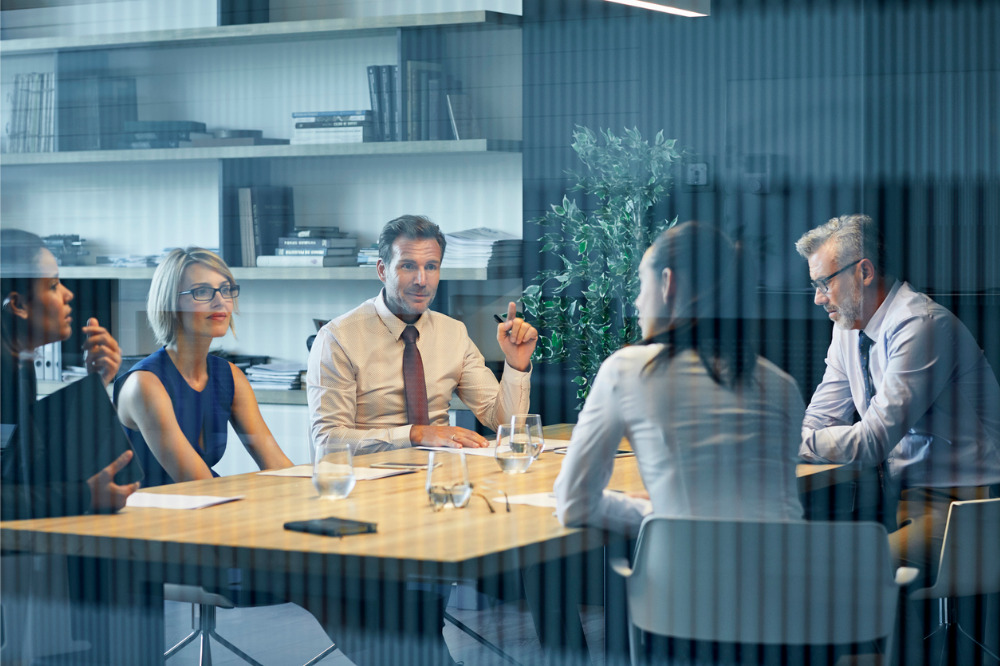 On Thursday, the governments of NSW and Victoria unveiled an historic $14.8bn overhaul Australia's preschool education sector, vowing to "embark on the greatest transformation of early education in a generation".
The proposed plan would be available for uptake for NSW families from 2030 and from 2025 for Victorian families. In both states, children will commence their free year of schooling one year before Kindy/Prep, attending five days a week free of charge.
The announcement, which includes the establishment of 50 not-for-profit centres in areas of high demand in Victoria, has been lauded by experts from across Australian education.
'A positive step forward'
Pat Murphy, president of the Australian Government Primary Principals Association (AGPPA) said NSW and Victoria have been leading the way when it comes to investment in early childhood education.
"This is a positive step forward in governments investing in Australian students that will see long-term educational, social and economic benefits for these two states," Murphy told The Educator.
"It's also critical that governments focus future funding into the middle years of primary schooling, to ensure that this investment is sustained for these students in their education journeys."
Murphy said that while the announcement is welcome, current nationwide teacher shortage will create problems implementing this strategy.
"This can be overcome by governments making teaching and school leadership more attractive by renumerating both groups for their experience, expertise and quality."
'This investment will change lives'
Community Child Care Association's Executive Director, Julie Price, welcomed the initiative, saying it will have a broad range of benefits across the early childhood sector as well as not-for-profit services.
"We are delighted to see not only the investment in our vital sector but particularly into not-for-profit services, which we know deliver better outcomes both for children and the workforce," Community Child Care Association's Executive Director, Julie Price, said.
"Not-for-profit and community-based services consistently deliver more-affordable, higher-quality education and care to children, and offer better pay, better conditions and more career opportunities for those working in the space".
Price said the $14.8bn investment "will change lives".
"Thirty hours of Four-Year-Old Kinder will mean many children will get additional opportunities for early learning they need before they start school. These additional educational opportunities in their early years will have a profound impact on their life trajectory," she said.
Catholic Schools NSW CEO, Dallas McInerney said that this is potentially the biggest reform to the education sector in a generation.
"This is an investment in the children of New South Wales by helping them better transition to school and establish important foundations for their learning. The government has prioritised education in this budget and that is good news for the students of NSW," he said.
"We are ready to engage with the government to bring our existing expertise and experience in early childhood education. We also look forward to partnering with the government for the implementation of this once in a generation reform."
'A better platform for transitioning to Kindy'
Dr Geoff Newcombe, chief executive of the Association of Independent Schools NSW (AISNSW) welcomed the announcement, saying the early years of a child's life are the best time to build the foundations for lifelong learning.
"International studies have shown that quality early childhood education helps children to learn new routines, develop social skills and grow into more confident, independent learners," Dr Newcombe said.
"It gives children a better platform for transitioning into Kindergarten and their crucial primary schooling years."
However, he noted that the introduction of such a substantial commitment comes with many logistical challenges that "will take the rest of the decade to resolve and fully implement."
"AISNSW looks forward to participating in the Government's stakeholder consultations to create and deliver an accessible pre-Kindergarten model for all children."
'A fundamental improvement to public education'
The Australian Education Union Victorian branch president, Meredith Peace, described the proposed changes as "a fundamental improvement to Victoria's public education system."
"Our members have been campaigning for fully government funded and expanded preschool for decades. The investment in additional preschool hours, free kindergarten and new early learning centres to be built on school sites will improve Victoria's already nation-leading early learning system," Peace said.
"The early years are the most important opportunity we have to set children up for life. Young children learn and develop an enormous range of critical foundational skills in the years before they start school, including physical motor skills, a sense of self and well-being, social competence, emotional maturity and effective communication. All of these skills have been shown to predict children's later outcomes in health, well-being and academic success."
Peace added that all available research shows that children who attend at least two years of preschool achieve better learning outcomes at school, stay at school longer, are more likely to attend TAFE and university, and participate in the workforce.
"With more hours of high-quality early learning, taught by qualified early childhood teachers, Victorian children will have better opportunities to reach their potential and thrive."
'A win-win for all'
Dr David Roy is a lecturer in education at the University of Newcastle and author of 'Teaching the Arts: Early Childhood and Primary'. He says the announcement from NSW and Victoria to provide an extra year of pre-school education through to at least 2030 is a very welcome provision.
"We know that early learning is key for the fundamental blocks of learning and growth. The fact that both states note this will be play-based learning is also welcome," Dr Roy told The Educator.
"We need to give children the chance to develop through play rather than some form of intensive 'hot-house' formal education. Indeed, more play in primary would also benefit all children."
Dr Roy pointed to concerns that the term 'pre-kindergarten year of education' will lead to in devolving into more formal education, saying the authorities need to be trusted to listen to the expert trained early childhood teachers who also have Primary education training.
"How this innovation will be implemented is also a concern. Do we have enough fully qualified staff? We need to look at the funding of education degrees and the wages of early childhood educators to ensure they are paid commiserate to their expertise and have a career promotion plan," he said.
"Lack of quality working conditions often leads to many outstanding early childhood educators being 'poached' from pre-schools to primary schools."
Dr Roy said that so long as the new places are funded, staff are properly supported and the model remains play based, it could be "a win -win for all".
"Learning through the creative arts and through play is key. Let's ensure this is more than glorified childcare or early schooling. Let's ensure the National Early Years Framework is the model, with children learning through 'belonging, being and becoming'."