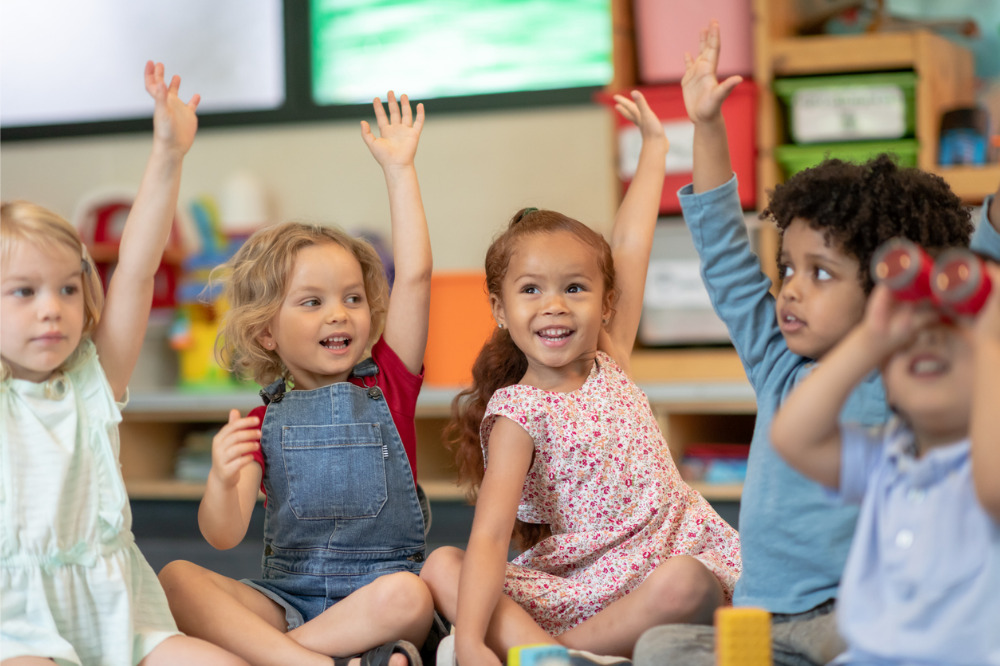 As the education landscape adjusts to the news of an historic $14.8bn overhaul of Australia's preschool education sector in NSW and Victoria, experts point out some glaring obstacles in the way of the two states achieving "the greatest transformation of early education in a generation".
The proposed plan, announced last Thursday by Education Ministers Sarah Mitchell and James Merlino, will see children commence their free year of schooling one year before Kindy/Prep, attending the "play-based program" five days a week free of charge.
However, some experts have voiced concerns about the plan, highlighting issues such as the possibility of it morphing into a "reductionist model of early learning", and also the ongoing staff shortage in schools and its impact on teacher quality.
A precursor to US-style Kindergarten Entrance Exams?
Dr David Roy is a lecturer in education at the University of Newcastle and author of 'Teaching the Arts: Early Childhood and Primary'. He pointed to concerns that the term 'pre-kindergarten year of education' will lead to in devolving into more formal education.
"The authorities need to be trusted to listen to the expert trained early childhood teachers who also have Primary education training," Dr Roy told The Educator.
Associate Professor Christine Woodrow from the University of Western Sydney's School of Education, who is also the Deputy Director of the University's Centre Educational Research, says despite the insistence that 'Pre-Prep' will be a play-based program, "there is a risk that the focus will shift to getting kids ready for what comes next".
"This could potentially lead to a reductionist model of early learning provision based on some universalist vision of what's involved in 'getting ready for school'," Assoc/Prof Woodrow said.
However, it is important to acknowledge and celebrate the reform's general direction and hope the vision is broad and ambitious for quality, contextually responsive and inspired early learning opportunities for all children."
Quality is key
Pasi Sahlberg, Professor of education at the Southern Cross University's Lismore campus, says a key condition of successful implementation of this reform is the high-quality early childhood education – not just any early childhood education.
"That won't happen without high quality teacher education. Unless the quality standard of teachers is met by 2030, the reform will not meet its goals," he said.
Rachael Hedger, a lecturer in Early Childhood Education, and Course Coordinator for the Early Childhood Initial Teacher Education degrees at Flinders University, agrees, saying the big issue will be the current educator shortage and the hunt for quality staff to fill key early childhood teaching roles.
"With an estimated 39,000 additional educators needed by 2023, we need to look at quality teacher education and how we can effectively staff this initiative and educate Australia's children to the best of our abilities."
Dr Roy says education policymakers need to look at the funding of education degrees and the wages of early childhood educators to ensure they are paid commiserate to their expertise and have a career promotion plan.
"Lack of quality working conditions often leads to many outstanding early childhood educators being 'poached' from pre-schools to primary schools," Dr Roy told The Educator.
"So long as the new places are funded, staff are properly supported and the model remains play based, it could be a win -win for all."