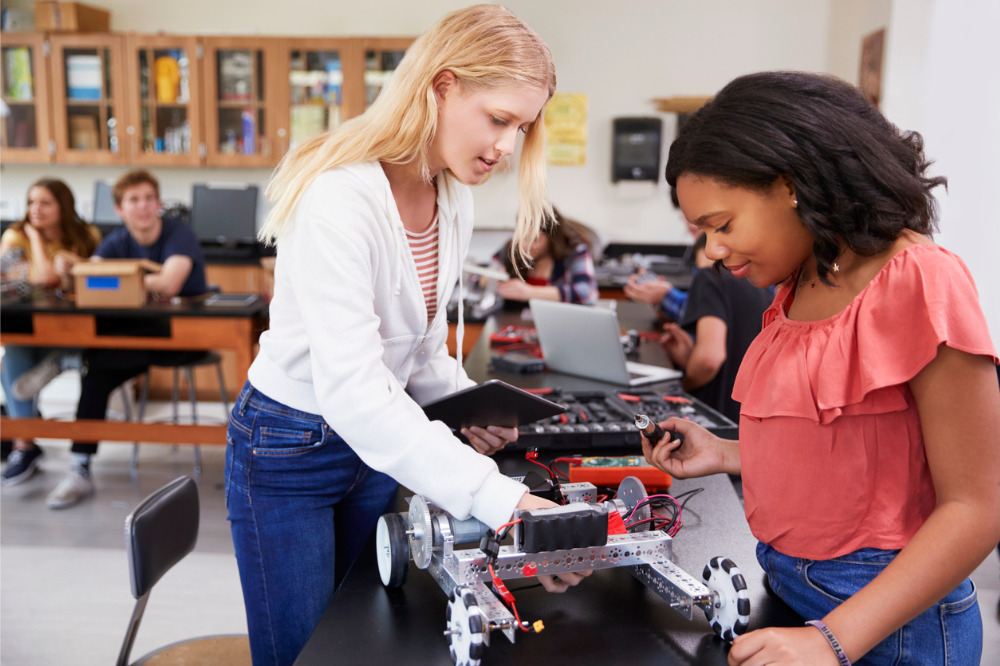 Australia requires 6.5 million additional digital workers by 2025 to keep pace with technological change – a massive 79% increase from today's levels – a new study reveals.
The technology sector currently contributes about $122bn to the Australian economy, which is around 6.6% of the country's GDP. By 2030, that contribution is expected to grow to about $207bn per year, with the right policy settings and digital skills training.
The research, commissioned by Amazon Web Services (AWS) and developed by strategy and economics consulting firm AlphaBeta, found that cloud architecture design, cybersecurity, large-scale data modelling, software operations support, and web/game/software development skills will be the top five in-demand digital skills in Australia by 2025.
However, the report says the average worker will need to gain seven new digital skills to keep pace with technological change.
"The seven digital skills workers need to learn are all basic-level skills, but they differ across workers depending on their specific job needs," Iain Rouse, Director & Country Leader, Worldwide Public Sector, ANZ at AWS, told The Educator.
"The skills relate to the following competence areas: devices and software operations; information and data literacy, digital content creation, cloud computing, digital communication and collaboration, digital problem solving, digital security and ethics, and digital project management".
"To ensure our young people and future workers are job ready, schools need to incorporate training for the skillsets that are expected to be in-demand across different sectors".
Rouse said educational institutions need to ensure they are "creating the conditions for success, moving beyond business as usual".
"Skills – specifically micro-skills – need to be achieved with hours, and credentials in days not months or years," he said.
"In AlphaBeta's interviews with education experts, it was mentioned that while some universities [e.g. RMIT and Swinburne University of Technology] are active in incorporating industry needs into educational curriculums, not all universities have mainstreamed new tech skills into their courses".
Rouse said these include emerging technologies such as blockchain, big data, Augmented Reality (AR), and Virtual Reality (VR).
"The K-12 segment also needs a stronger focus on building horizontal competences for students, for example, by leveraging EdTech solutions across subjects," he said.
The latest report by AWS and AlphaBeta also highlighted the importance of industry collaboration and local skilling programs.
Rouse said that addressing the skills gap requires "intentional, sustained effort" by the private and public sectors.
"AWS has been collaborating with education institutions, industry organisations, and government with local skilling initiatives to help students and workforce keep pace with technology advancements," he said.
"There are numerous programs available to schools. To help address in-demand digital and cloud skills, AWS training is being offered as part of the vocational electives in Applied Digital Technologies and Information, Digital Media and Technology across Australian high schools for students in Year 11 and 12".
Within these electives, students interested in digital technologies as a career complete a 35-hour virtual work placement through the Workplace Learning Network where AWS provides mentoring and career workshops.
'Online behaviour having greater influence on student wellbeing'
Greg Margossian, CEO and Founder at ed-tech provider Saasyan, said that with the rapid acceleration of online activity by students; digital citizenship and how students use technology and online tools to engage with others has increased in its importance.
"At Saasyan, we've seen increased adoption of our cyber welfare solutions for schools throughout the global pandemic," Margossian told The Educator.
"Across 2020, school leaders from every state and territory in Australia chose to prioritise the online safety of their students".
With many students at home due to the lockdowns associated with the pandemic, Margossian said advice from schools is that online behaviour is having an even greater influence on student wellbeing.
"Supporting schools to promote digital skills development and promoting safe online usage is vitally important, now more than ever before".