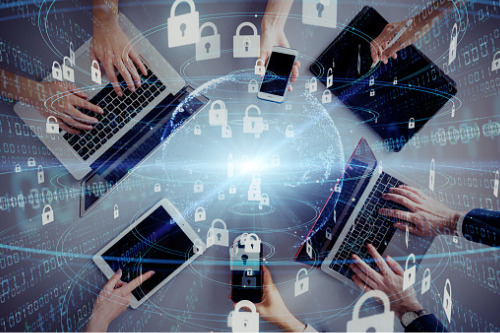 Last week, the NSW Department of Education was hit by a cyberattack, just hours after it was announced that schools should prepare for remote learning in the wake of the extended COVID-19 lockdowns.
Fortunately, NSW Education Department systems came back online over the weekend, but not before giving school staff a major scare.
Recent reports have shown that education is one of the most breached sectors when it comes to cyberattacks, and this has led to calls for greater action to ensure that critical data held by education departments is better guarded.
In May, leading tech bodies from Australia, Canada, the US, and the UK have collaborated to launch an automated threat sharing platform to help educational and research institutions mitigate the risks of cyberattacks.
The coalition uses malware information sharing platform (MISP) to inform each other of attacks in real time, increasing the likelihood that they can either put in effective preventative measures or reduce the impact of a cyberattack.
The Federal Government is supporting the partnership through the AustCyber Projects Fund, a three-year initiative worth $15m designed to help bolster the country's cybersecurity industry both domestically and worldwide.
The funding also provides AARNet the opportunity to develop and strengthen sovereign security capabilities through collaborations with organisations aligned to threat sharing and other related cyber activities.
One initiative helping principals raise awareness about cybersafety is Palo Alto Networks' Cyber Safe Kids program.
Steve Manley, Regional Vice President ANZ at Palo Alto Networks, said the program helps raise awareness in a way that young people can understand and can respond to.
"The Cyber Safe Kids program has the tools and resources available, from industry-leading experts, to be able to pass on essential insights to our children. Parents and educators are highly influential in teaching and sharing this information," Manley told The Educator.
"The initiative's role is to make these online safety skills accessible and easily transferable with the education and hands-on experience our children need to secure their digital future."
Hayley Turner, Director of Industrial Security, APAC at Darktrace, said that if cyber security is not a top priority, then a mindset change is necessary.
"Clearly, no educational institution is too big or too small to become the target of hackers wreaking havoc and disruption – and while school leaders focus on creating a Covid-safe environment for their students, they must also prioritise building cyber resilience," Turner told The Educator.
"This is more than just an 'IT problem' – it's a problem for everyone and a matter of delivering education services to students."
Turner said finding people with the right security skills and training teachers, staff and students on how to maintain good 'cyber hygiene' is important but it's not enough.
"These people won't make every decision with security in mind. The reality is that today, cyber security is no longer a human-scale problem," she explained.
"Even with a fully staffed IT security team, humans are regularly outpaced by the speed and stealth of a modern cyber-attacker. What's more, educational organizations typically have complex and porous digital systems so attackers can often find their way back in repeatedly to cause more harm."
However, enforcing strict security rules will not solve this problem, says Turner.
"It's a task for technology. That's why we have seen a growing number of institutions across the education sector turn to artificial intelligence in recent months".
Turner said these schools are using what has been coined the 'immune system approach' to cyber defence, letting AI learn what is normal for their networks and constantly re-learn as children attend classes remotely or return to school buildings.
"The AI then responds to deviations from this normal as they emerge, halting hackers in their tracks before harm can be done," she said.
"Having AI fight back on their behalf means educators can continue to provide vital education and support, be it virtually or inside the school building."