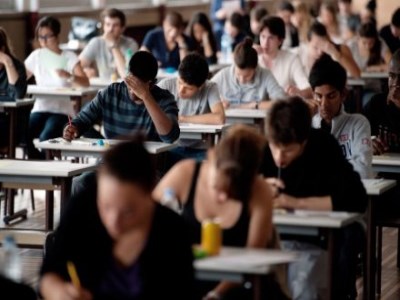 A revolutionary program that aims to improve the outcomes for some of the state's most marginalised students is being rolled out with the support of one of Australia's largest family foundations.
The Fair Education Program will provide funding to individual schools, or school clusters, to deliver evidence-based projects that improve how families and the wider school community engage in student learning.
Launching the program today, NSW Education Minister,
Adrian Piccoli
, said it will provide significant funding and other support for more than 100 schools in some of the state's most disadvantaged communities over the next five years.
"I applaud the VFFF and Schools Plus for this outstanding initiative and their significant investment to support education in NSW," Piccoli said.
"Their support will assist schools to build on the work they are already doing to provide better learning opportunities and continue to improve student outcomes."
Piccoli was speaking at Sydney's Hilltop Road Public School, which is one of 29 schools across NSW taking part in the program's first year, including 13 individual schools and three school clusters.
Helping young people reach their potential
The program is being delivered by national not-for-profit organisation
Australian Schools Plus
with $5m in financial support from the Vincent Fairfax Family Foundation (VFFF), a respected charitable trust strongly committed to increasing education equity.
It was developed by the VFFF Board and staff, led by chairman, Tim Fairfax AC, and CEO, Jenny Wheatley, following a year of research and consultation with education experts.
"One of the Foundation's aims is to help young people reach their educational and social potential," Wheatley said in a statement.
"Through this program, we hope to have a positive impact on more than 100 schools over the next five years, and potentially improve the future for thousands of students."
Participating schools will receive leadership coaching from the School Plus Fair Education Expert Coach, Eric Jamieson, the former NSW
Department of Education
High Performance Director.
Jamieson will work with principals and their leadership teams to help them design and deliver their projects, as well as monitor and evaluate the outcomes.
Closing the disadvantage gap
Australia Schools Plus
CEO,
Rosemary Conn
, told
The Educator
that the greatest need in Australian education was to close the education gap caused by disadvantage.
"It isn't fair or acceptable that so many students are falling behind in their learning, simply because of where they live or their family's background," she said.
"If we can work with donors and schools to help provide the opportunities these students need to tap into their potential, it will make a significant difference not just for them as individuals but for Australia as a whole."
Conn said with the support of other foundations or businesses, the model was one that could be replicated in other states or across Australia to give schools, students and their communities more support.
"We would love to see this program go nation-wide. We are always talking to donors about the potential to scale up successful programs and this is a good example of one," she said.
How philanthropy is helping schools
In an
interview
with
The Educator
in October, prominent business leader and philanthropist,
David Gonski
, said that an advantage of philanthropy over general state or federal funding was that it could be on a case-by-case basis.
He pointed out that the recent Pioneers in Philanthropy initiative has value for principals of struggling schools, as philanthropists could answer their request for teaching and learning resources.
"Governments cannot favour one school over another, but a philanthropist can. For example, if a principal says 'I need something over and above any moneys they get', a philanthropist can make it happen," he explained.
"The difference that such a thing as this can make is simply amazing".
Gonski added that in some other countries, donations to schools are encouraged through incentives like tax deductions, but that Australia has not had such a structure in place – until now.
"In our particular structure, until this happened, it was hard to give to schools unless it went to a scholarship fund, or into a building," he said.
"That generally meant that it wasn't for a disadvantaged school, because they didn't have the framework."