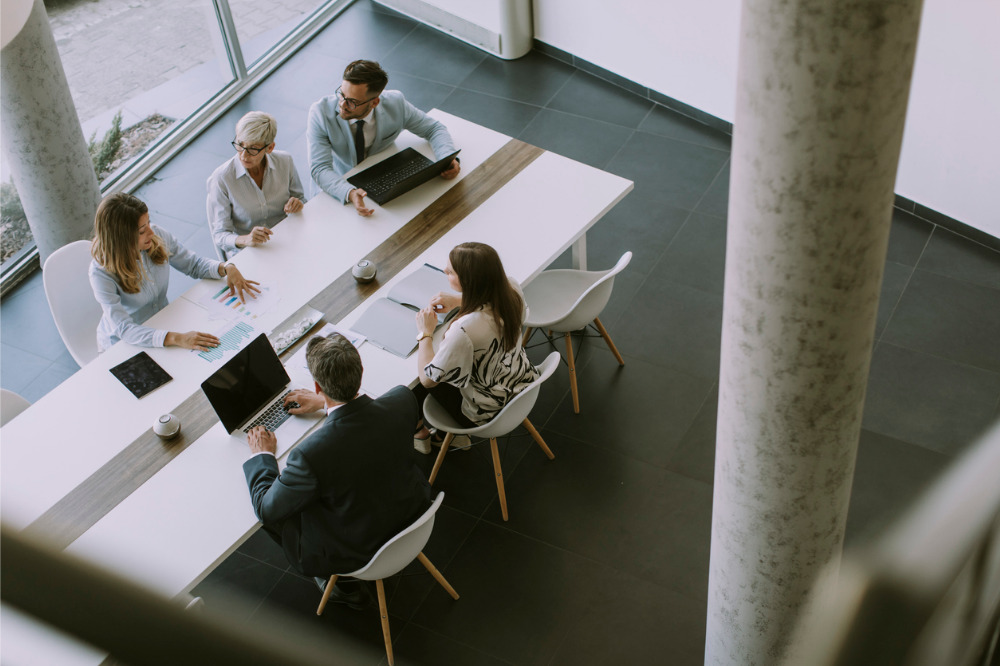 Throughout The Educator's Leadership Essentials series, we have been asking sector leaders from across Australia's education landscape about what can be done to make meaningful improvements in key areas such as duty of care, legal compliance, and risk mitigation.
In this article, The Educator speaks to several school leaders from across Australia about the key factors that contribute to an affective school workforce.
Clearly define, and communicate, your core values
Jennifer Oaten, who heads up all-girls Catholic school Santa Maria College in Perth, says the foundation for effective school leadership lies with a clear mission and vision and defining the school's values.
"Collectively these all need to underpin your decisions and actions," Oaten told The Educator.
"When developing your mission, vision and values, a consultative process is essential, ensuring staff, student and parent voices are incorporated."
Oaten said clear communication with staff is also vital.
"This will assist staff in the understanding of their role in enacting and promoting the school's mission, vision and values and will help support the building of a positive culture," she said.
"Principal's need to lead with strength while also showing compassion as each employee brings their personal story with them that may influence their behaviour, performance, or choices."
'Listen – you don't learn anything when you're talking'
Darren Stevenson has taught at Bacchus Marsh Grammar, Methodist Ladies' College in Melbourne and three campuses of the Hampshire Schools in London. These days, he is the founder and CEO at The Extend Group, a major provider of outside of school hours care.
For Stevenson, the first rule of leadership he stood by throughout his time as an educator was to listen.
"Listening is key. You certainly don't learn anything while you're talking," Stevenson told The Educator.
"From listening comes understanding and a clear and balanced view of all perspectives. When you understand the people, you are leading you can provide more relevant guidance and facilitate opportunities that will motivate them to achieve their goals."
Stevenson offered some advice to those starting out in their role as principals.
"Surround yourself with people you can learn from. If you're the smartest person in the room all the time you need to look at how you hire," her said.
"Ask for help and seek advice from those who are experts in their area because you can't possibly be the expert at everything. A good leader knows where to go to get the right information. The confidence to make tough decisions is also very important."
Get to know your broader community
Loreto Normanhurst principal, Marina Ugonotti has always considered relationships to be the cornerstone of leadership and best management practice.
"During my time as principal, I have learned the importance of knowing your community and being attuned to what is happening for the members of your community," Ugonotti told The Educator.
Doing this allows you to check the environment or the 'climate' within which the community exists and create the conditions that will allow individuals and the community as a whole to grow. This requires a courageous type of leadership – one governed by the heart as much as by the head."
Linked to this, says Ugonotti, is the importance of leaders knowing their people and what motivates them.
"This helps you lead in a way that allows the skills, passions, desires and gifts of others to shine," she said.
"Viewing leadership through the lens of storytelling can assist here. I've learnt the importance of crafting and articulating a vision that is a compelling one for others to buy into; for others to follow and realise with you, so that their stories and contribution become entwined into the vision."
Ugonotti said leading in this way means that you are "leading through, and with, other people."
"Having strong values and cultural congruence, while encouraging diversity of perspective is critical to creating a community and culture of learning and growth."
Don't skimp on Professional Development
Andrew Pierpoint, president of the Australian Secondary Principals' Association (ASPA) says professional learning for all staff in schools is of "critical importance".
"This is at the heart of continual improvement – at a personal and school level," Pierpoint told The Educator.
"One of the positive outcomes to handling the pandemic in our schools, is the speed and manner in which our staff have modified learning to match the learning environment that has been created."
Pierpoint said whole of school mental health support programs will be closely looked at by principals as issues associated with Covid-19 persist in schools around the country.
"I think this will remain the greatest ongoing need for our youth," he said.
"The provision of these school wide and, as required targeted support programs, will assist students to be ready and able to learn at school."