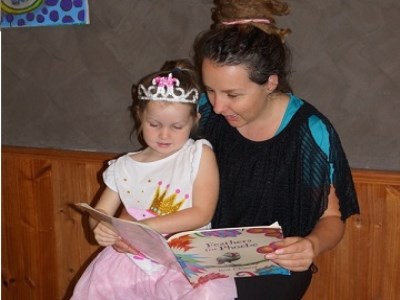 With the 17th annual National Literacy and Numeracy Week (NLNW) beginning today, one organisation has called for increased awareness about the important role parents can play in their child's learning outcomes.
The Smith Family's acting CEO, Wendy Field, told
The Educator
that parents must actively engage in their children's education, particularly those in poorer households where education can lead a child out of disadvantage.
"What we know from the research is that the home environment has a significant impact on children's educational outcomes," Field told
The Educator
.
"However, we also know that when parents are involved in their children's learning, it can help improve their outcomes – even though they have a low-socioeconomic (SES) background.
"So even if you're from a low-SES background, if parents understand what they need to do to support their child's learning, they can turn around the factors that can lead to poor educational outcomes."
Field explained how principals can use their influence in the P&C community to help parents understand the important role they can play in their child's education.
"Principals have a key role in setting the tone around parental engagement," Field said.
"Schools need to reflect on whether they are looking to partner with parents and provide them feedback on how they can help their kids. For example, they can say 'in Kindergarten, we'll be covering these things, and these are the simple things you can do at home to support what we're doing here at school'."
Field said principals can also connect with community organisations that work with parents to open the school environment as a place that is welcoming to parents as opposed to one "that is closed down and sees parents as people who are likely to make a complaint".
"One of the most important things principals can do is look at their school environment and undertake an analysis on how welcoming it is to parents," Field said.
"If parents aren't turning up for functions or the school feels that parents aren't engaged then they should look at factors within the school that might be off-putting for them.
"For example, are there family-friendly indicators in the reception area? Is there someone sitting behind the desk that doesn't look up when parents walk in?"