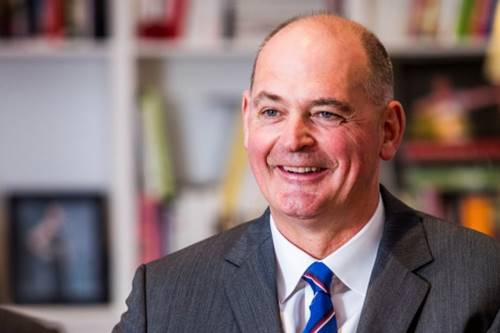 Leading private school, Melbourne Grammar School (MGS) today appointed its 15th principal, who will take over from the school's previous head, Roy Kelley.
In December last year, MGS council chairman, Michael Bartlett announced that Kelley would retire from all positions of school leadership at the end of 2019, after 11 years at the helm.
The school's incoming principal, Philip Grutzner, will take up the position in January 2020, one month after he steps down from his position as principal at Carey Baptist Grammar School in Kew.
Grutzner is a Board Member of Independent Schools Victoria and the Independent Schools Council of Australia, peak bodies representing independent schools at state and national levels. He is Chair of the G30 Schools, a group of 30 leading schools from around the world.
Bartlett said the Council was unanimous in its decision and delighted with Grutzner's appointment following a seven-month global executive search.
"Philip Grutzner demonstrated a unique combination of skills, values and ethos that makes him the ideal person to lead the School in its next chapter," Bartlett said.
"He will also be the first Old Melburnian to return as Headmaster in the School's 161-year history."
In a statement today, Grutzner said he left Melbourne Grammar in 1981 with a "life-long passion for learning and education and a strong set of values".
"I credit much of what I've achieved in life to the great start I was given by my hard-working parents, in affording me a Melbourne Grammar education," Grutzner said.
In his current role as principal of Carey Baptist Grammar School, he has overseen a significant program of innovation and development.
Bartlett said Grutzner is "fully committed to Melbourne Grammar's approach to educating the whole person, its diverse co-curricular programme, Anglican values and traditions, co-educational junior and single-sex secondary school campus
structure, and its emphases on academic excellence, matched with opportunity, diversity and inclusion".
"We look forward to welcoming him to our community in the New Year when he returns to Melbourne Grammar School after 38 years, as our Headmaster," he said.
*Photo source: Melbourne Grammar School