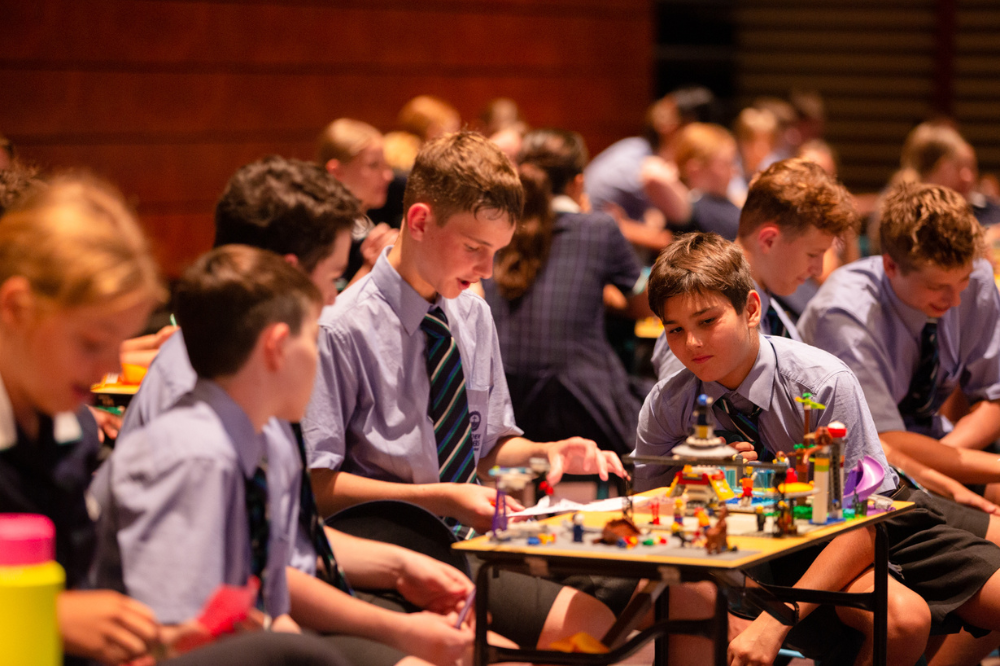 One of the Sunshine Coast's leading independent schools has launched a new curriculum aimed at sparking curiosity, inviting inquiry and spurring innovation among its 131-strong Year 9 cohort.
Matthew Flinders Anglican College's RISE curriculum program, launched on 23 January, addresses the traditional dip in student engagement observed in the Middle School years in schools across the country.
Emmie Cossell, Year to RISE Project Lead and Secondary Science Teacher, said the research behind the program is underpinned by Self-Determination Theory, which outlines three basic needs of autonomy, relatedness and competence, and encapsulates both intrinsic and extrinsic motivators.
"To achieve this, we developed a mix of learning experiences for our Year 9 cohort to maintain academic rigour with the opportunity for students to collaborate with peers, take ownership of their own learning and experience a sense of worth in the learning," Cossell told The Educator.
"We used the underpinnings of Self-Determination Theory as well as the Five Paths of Student Engagement [creativity/connection/empowerment/ownership/mastery] to develop the RAMP [Relationships, Agency, Mastery and Purpose] Principles."
Units of work and learning experiences are written with a deliberate focus on RAMP, which represents Relationships through a sense of belonging that encompasses interaction; Agency through personal initiative and ownership encompassing voice, choice and value; Mastery through competency, feedback, structure and process rather than product; and Purpose, through authenticity – the 'why' of learning.
Cossell said Self-Determination Theory "drives the ultimate goal of self-motivated and engaged learners."
"Within and beyond lessons for our students at Flinders, there is a focus on valued skills like creativity, critical thinking, communication, collaboration, citizenship and skills associated with character," she said.
Bill Hooper, Head of Curriculum and Secondary English Teacher, said the Year to RISE Project is also a pilot program for the broader renovation of the Middle School curriculum currently underway at the College.
"The goal is for our Middle School to have its own distinctive identity with classroom practices and learning experiences designed to engage and motivate students," Hooper told The Educator.
"The foundations for this renovation lie in Self-Determination Theory, which suggests that the intrinsic motivation to learn can be generated where students experience connection, agency, competence and purpose in the classroom."
Hooper said this is the lens through which curriculum is being designed and classroom practices implemented.
"At the end of the three years of Middle School from Years 7 to 9, we want to farewell students who are energised, independent and motivated learners as they embark on the Senior School phase, Years 10 to 12, of their education at Flinders through Years 10 to 12."