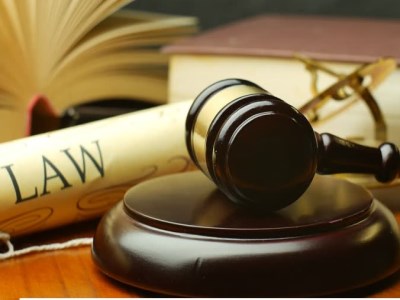 Whether a principal is dealing with angry parents, disability discrimination or compliancy paperwork, an understanding of the law make a big difference in whether navigating these issues is a success or a dog's breakfast.
For this reason, a series of legal initiatives have been rolled out to help school leaders, including The Educator's Education Law Masterclass, Mills Oakley's legal training program and now, the Victoria Law Foundation's Law Week.
Law Week is an annual festival of events that makes learning about the law easy – runs across each state and territory in May each year. The idea behind the event is to engage students through active learning scenarios that aren't part of schools' standard legal studies curriculum.
The Victorian branch of the national program is organised by the Victoria Law Foundation (VLF) and includes mock trials, behind-the-scenes tours, expert information sessions, panel forums and other services aimed at helping schools and students navigate legal matters.
In the Sentencing Advisory Council's 2017 Law Week event, Youth Crime – Youth Justice, an expert panel will consider the background of a hypothetical young offender 'Michael', and discuss the consequences of his offending behaviour between the ages of eight and 18 years of age.

Ideal for Legal Studies teachers and students, the event will illuminate how the welfare and justice systems handle young offenders, describe the purposes and principles guiding youth sentencing, and consider how and why these differ from adults.

VLF executive director, Joh Kirby, told The Educator that the events offer valuable opportunities to engage students through active learning scenarios that aren't part of schools' standard legal studies curriculum.
"We strive to make the law and legal system interesting and easier to understand. Law Week aims to make learning about the law fun," Kirby said, adding that VLF works with more than 50 event partners to present more than 100 events – most of which are free of charge.
"We would like to see more legal education in schools. Legal studies teachers do a wonderful job and VLF produces educational resources to help make their job a bit easier."
Kirby said some of these resources include the VLF's Schools program, Teacher resources and its Everyday-Law website.

However, she pointed out that given the importance of this type of education, that there is "always room for more".
"Being aware of individuals' rights and obligations is such a key life skill for young people to learn, and that is not limited to only legal studies students, but all students across the school," Kirby said.
She said that finding opportunities for students to learn about their legal system within different and engaging settings will help equip them to become informed, responsible citizens as adults.
The SAC event will be held at 6:00 - 7:30pm, Monday, 15-21 May 2017.
Venue: Village Roadshow Theatrette, State Library of Victoria (entrance off LaTrobe St).
Related stories:
Law firm helps principals manage risks
Parents behaving badly: Legal resource for educators