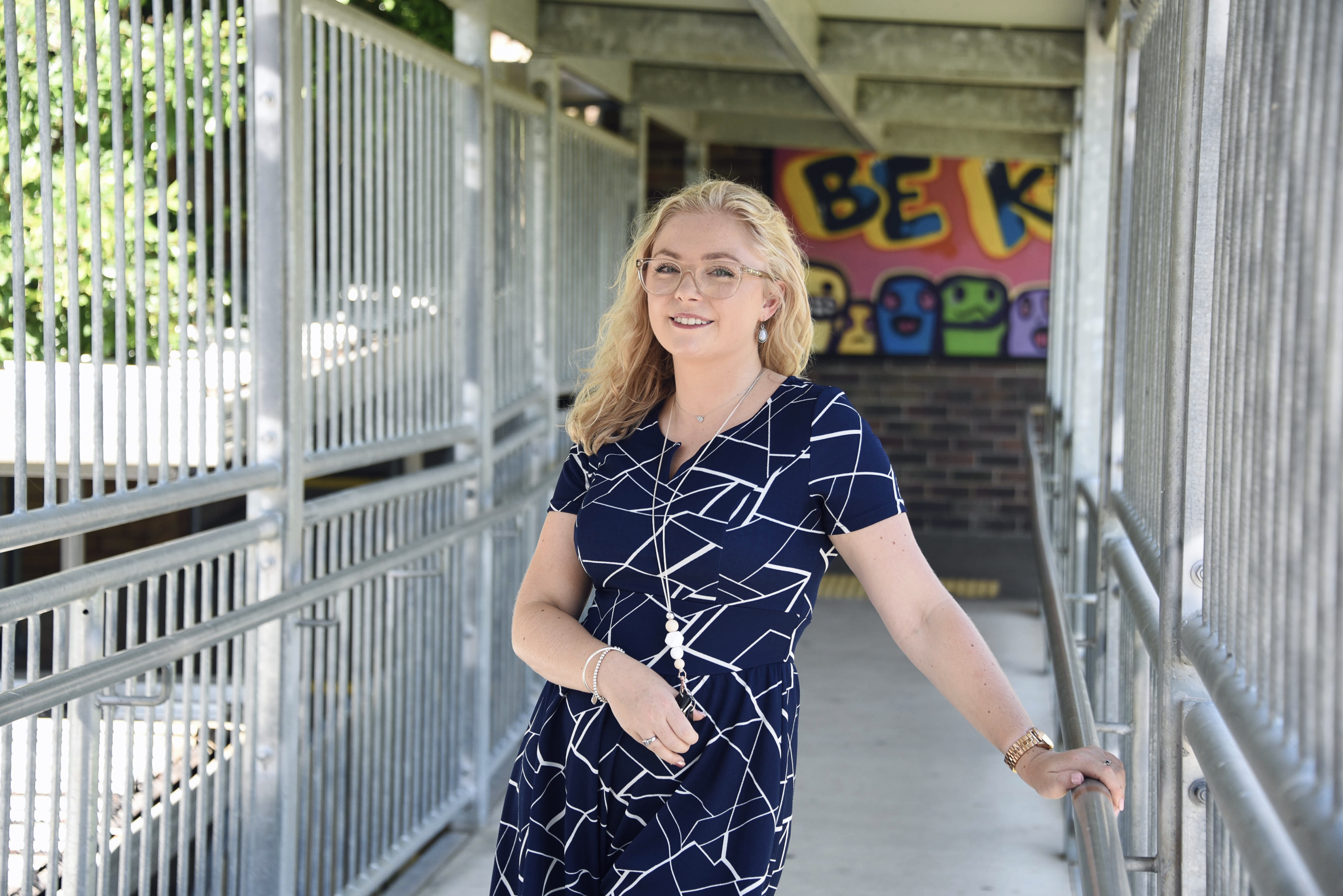 In her four years as a Mathematics teacher at South Grafton High School, 27-year-old Holly Millican has made her impact felt in some truly powerful ways.
Being located in a low socio-economic part of rural NSW, the odds weren't exactly stacked in Millican's favour when she took on the role in 2017, but through thinking outside-the-box, she has managed to supercharge student engagement and outcomes.
Reports show the high number of children beginning school without basic literacy and numeracy skills is contributing to Australia's poor showing in international primary school Mathematics tests. Studies have also shown a concerning absence of properly trained and qualified Mathematics teachers in Australian classrooms.
Through sharing her strategies to battle student disengagement both in her own community and more broadly, Millican hopes that teachers and parents will gain some important skillsets that may help to turn the tables and get young people excited in this important discipline.
Millican's initiatives, such as the celebrated 'Making Maths Fun' YouTube videos for disengaged students, have caught the attention of the profession, which is struggling to reverse a decline in students' numeracy outcomes.
In 2019, Millican won the Learning Edge Teacher Award as well as the 2019 Young Alumna of the Year at Southern Cross University's inaugural Impact Awards.
More recently, on Friday 3 December, Millican was named education's Rising Star of the Year at the Australian Education Awards 2021.
"My educational philosophy revolves around my belief that education is about more than simply learning," Millican told The Educator.
"Education is about inspiring individuals to embark upon a lifelong journey of knowledge and understanding; it is about uncovering those hidden passions in others to help guide them towards a brighter future."
Millican said it is this belief which drives her teaching, finding new and alternate ways to engage her students and supporting those around her to do the same.
As for what makes a great teacher in today's education system, Millican says this is hard to define, but pointed to the qualities of caring deeply for all students and putting in extra work to ensure their classroom is a safe and engaging place for young people.
"It's also important to know your students and how they best learn and be someone who supports those around you to achieve the same level of success."
During the uncertainly and disruption of the last 12 months, Millican has kept student engagement, and spirits, high in the classroom and while they learned from home during lockdown.
"I have introduced resources such as Mathematical escape rooms and Mathematical murder mysteries which have been altered so they can be utilised both in class and while learning online," Millican said.
"I have made videos for my classes to ensure every student has equal opportunity to learn course content and have introduced daily digital check ins to ensure all my students know they are supported and heard, even if they are learning from home."
Looking towards 2022, Millican said she is looking forward to introducing a range of new initiatives to support her students in achieving their best in Mathematics.
"For 2022 I plan to have a dual focus of integrating more technology into a wider range of Mathematics lessons and developing cross curricular project-based learning investigation tasks," she said.
"My goal is to subtly change the way we are teaching Mathematics, moving away from the 'chalk and talk' teaching method and towards creating a collaborative, engaging and exciting learning experience for our students which develops students growth mindsets, reduces the anxiety surrounding Mathematics and highlights the beauty of Mathematics in our everyday lives."