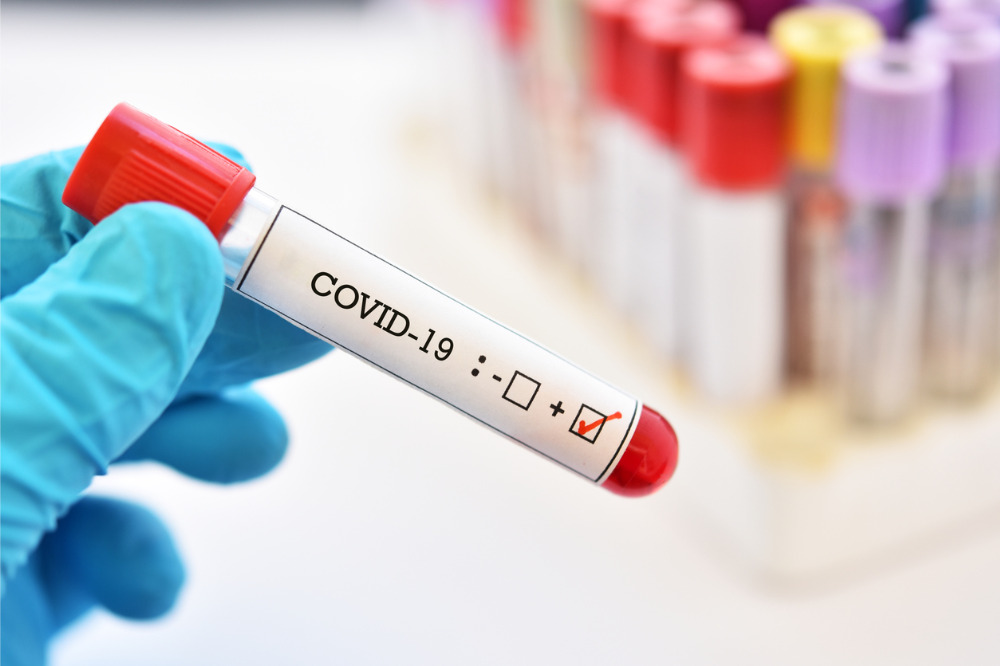 Meadowglen Primary School will be closed for three days after one of its teachers was found to be infected with COVID-19.
The latest case brings the number of schools closed as a result of human transmission to eight as Australia battles to flatten the curve and loosen the restrictions that have now been in place for five weeks.
It is understood the male music teacher had been working on site while infected and came into close contact with two colleagues, who are now self-isolating as a result.
"Any Meadowglen students who can't learn from home will be able to attend another local school. Parents are being contacted, and we'll make sure that every child is taken care of," Victorian Premier Daniel Andrews said.
The school will be closed until Wednesday to enable a thorough cleaning of the school while an investigation is carried out as to how the teacher became infected with the virus, which has now killed 243,000 people worldwide.
'A failure of leadership'
The virus has now infected five staff members at five schools and five students at four schools across Australia. This morning, Warragamba Public School in NSW was also forced to close after a student became infected with the virus.
The latest incident is almost certain to inflame tensions between state and federal authorities – namely the Victorian Premier and the Federal Education Minister, who recently traded barbs over conflicting health advice regarding schools.
Addressing reporters on Sunday, Victoria's Health Minister, Jenny Mikakos, weighed into the stoush.
"I think Victorians understand who's been leading the effort in Victoria to keep them safe, to suppress the number of cases that we're seeing of coronavirus in Victoria and that's certainly not been Dan Tehan," she said.
"I encourage Victorian parents to continue to heed the advice of our Government. We are in fact the Government that runs our schools in Victoria, we are the Goverment that is leading the public health response that is keeping Victorians safe".
However, Minister Tehan told ABC's Insiders that the refusal by Premier Andrews to resume face-to-face teaching constituted "a failure of leadership".
"This is a failure of leadership from Dan Andrews. And it is the most disadvantaged children who are being most affected," Minister Tehan said.
"What he should do is look at what the national medical panel is saying. His state chief medical officer is on that national panel".
Hours later, Minister Tehan apologised to the Premier for "overstepping the mark" with his comments, which he said were made as a result of frustration that more schools weren't starting more in-class learning in his home state.
With yet another infection occurring on school grounds, some are warning that sending teachers and students back into the classroom so early is "fraught with danger".
A research review published last week said current calls for schools to reopen "ignored" established research regarding the potential for students to infect scores of contacts with a disease in a given day.
"So much is still unknown about this disease and a shift back to 'business as usual' in our schools is a fraught and dangerous one," the paper's author, Adele Dr Schmidt, said.
"The advice to return to school relies on claims that have not been well tested nor peer-reviewed about the infectivity of COVID-19 in students and students themselves as infection agents".
Mixed messages 'creating angst and unrest'
Meadowglen Primary School principal, Loretta Piazza, said greater clarity from governments is needed for the sake of teachers, students and parents.
"The mixed messages we are receiving from Federal and State governments creates considerable angst and unrest within our school community," Piazza told The Educator.
"We know parents working with their children at home are struggling to balance the demands on their time with engaging their children in learning and are eager to see schools reopen, but we must be sure schools are safe places".
Piazza said her school, like others in the state, are following the advice of Victoria's Chief Medical Officer, Brett Sutton.
"Only when he directs schools to reopen can we return," she said.