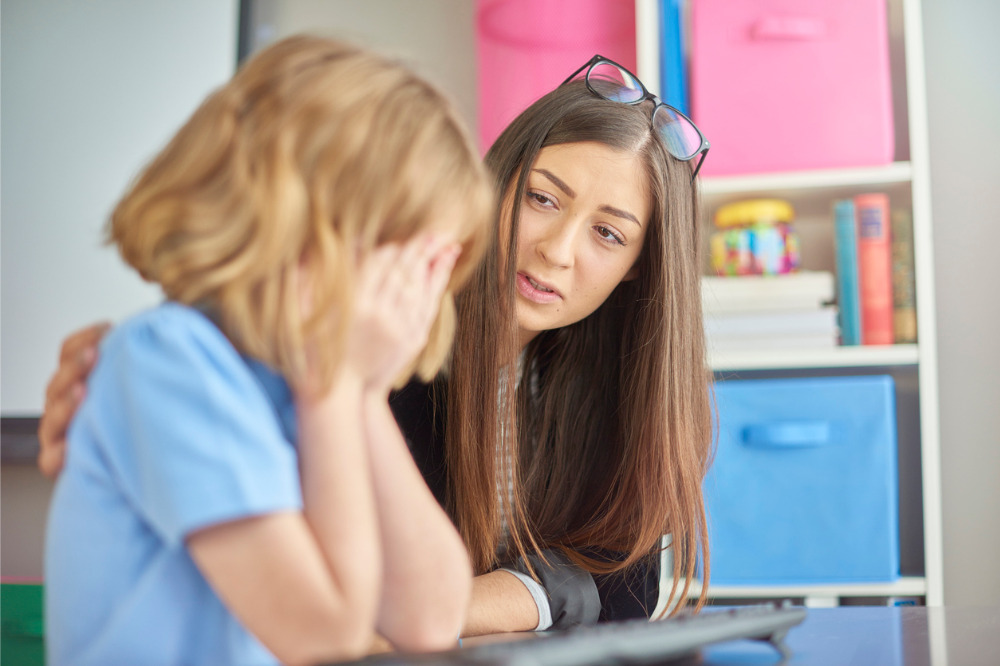 A new report into the health and wellbeing of school leaders has highlighted soaring workloads, with almost all principals (97%) working overtime and close to 70% working more than 56 hours a week during school term and 25 hours a week during the holidays.
The report follows a major review which found that the teaching profession has been in a state of crisis as it struggles to recruit and retain teachers – a third of whom are leaving the profession within five years.
Despite urgent calls from professional associations to address these issues, they appear to be getting worse, and what's more, adding to a burgeoning mental health crisis that is plaguing the education system. The most recent surveys show more than half of Australian teachers suffer from anxiety and nearly one-fifth are depressed.
A growing body of research shows the most effective approach to promoting, and improving, mental health, is one that involves the whole school community.
After all, addressing student mental health – especially in the wake of the COVID-19 pandemic – is a top priority for schools. One in seven Australian 4 – 17-year-olds experienced a mental disorder in the last year, and without proper support, this number could rise significantly.
For schools, early intervention has been a common sense approach when it comes to addressing these issues.
Ed-tech startup Truwell recently launched what it calls "the most comprehensive mental health curriculum for teachers and students".
The curriculum offers an extensive training program for teachers in the area of mental health first aid, 50 hours of professional development, several mental health surveys and dozens of remedial wellbeing exercises.
Rather than offering surveys, the program provides personalised remediation and improvement to help principals cultivate wellbeing on a whole-of-school level.
Truwell co-director, Dr Tim Hawkes, said the company's Wellbeing Program for Schools is "a fast-growing unicorn in the education sector's wellbeing space".
"It's differentiation from other wellbeing offerings lies in it offering a complete wellbeing package that covers teachers, support staff and students," Dr Hawkes told The Educator.
"The 'one-stop-shop' element of Truwell is augmented by the fact that it doesn't just monitor wellbeing as most other programs do, it 'repairs' wellbeing by offering dozens of remedial and preventative exercises".
He said these exercises are digitally presented, interactive and customised to the user resulting in a wellbeing course that is "enormously powerful in its impact".