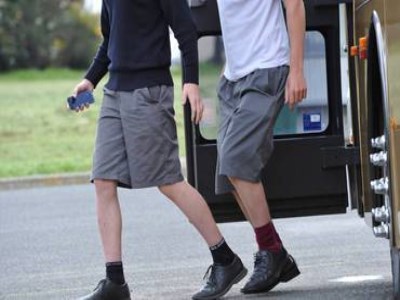 As enrolment numbers increase in some schools and dwindle in others, could mergers provide a solution?
Two South Australian schools, Concordia College and St John's Lutheran, this week began talks on the possibility of initiating a merger.
Advocates of the move have said an amalgamation of both schools would help streamline the curriculum and avoid duplication of administrative services, but the move also has clear benefits to certain enrolment issues that schools face.
"If the amalgamation of the two schools were to proceed, it would be a natural continuation of progress made in recent years," Neil Lutz, chairman of the governing council which oversees both schools, said.
"It would be a necessary step to match competing schools … it would keep our place in the market."
It follows the merger of two prominent Port Macquarie schools, MacKillop Senior College and St Paul's High School, which will now be known as MacKillop College.
A spokeswoman for MacKillop College said the amalgamation would facilitate stronger network of teachers across Years 7-12 and enhance learning opportunities for students.
The aforementioned mergers are just a couple among a string of others around the country which have taken place over the last two years, and could suggest a shift in strategic planning for struggling schools.
In December, Murraylands Christian College revealed it would link up with Tyndale Christian School in SA's Salisbury East to provide greater access to special needs expertise, pooled knowledge and resource sharing.
Just days earlier in WA, Education Minister,
Peter Collier
, similarly announced that Hamilton Senior High School and South Fremantle Senior High School would be merged to form a new public secondary school with the capacity for 1,200 students.
The previous year, dwindling enrolments at Wyong Grove School and changing demographics in the Wyong area forced the Education Department to merge the school with the larger Wyong Public School.
Schools which choose to merge often do so because they already share similar values, strategic vision and location. However, while these mergers can help consolidate resources, the closure of schools can also see receptionists, principals and teachers out of a job, making the decision a difficult one for councils and schools to make.
As principals around the country explore ways to diversify their schools and resources and maximise dwindling resources, could such mergers provide an answer?