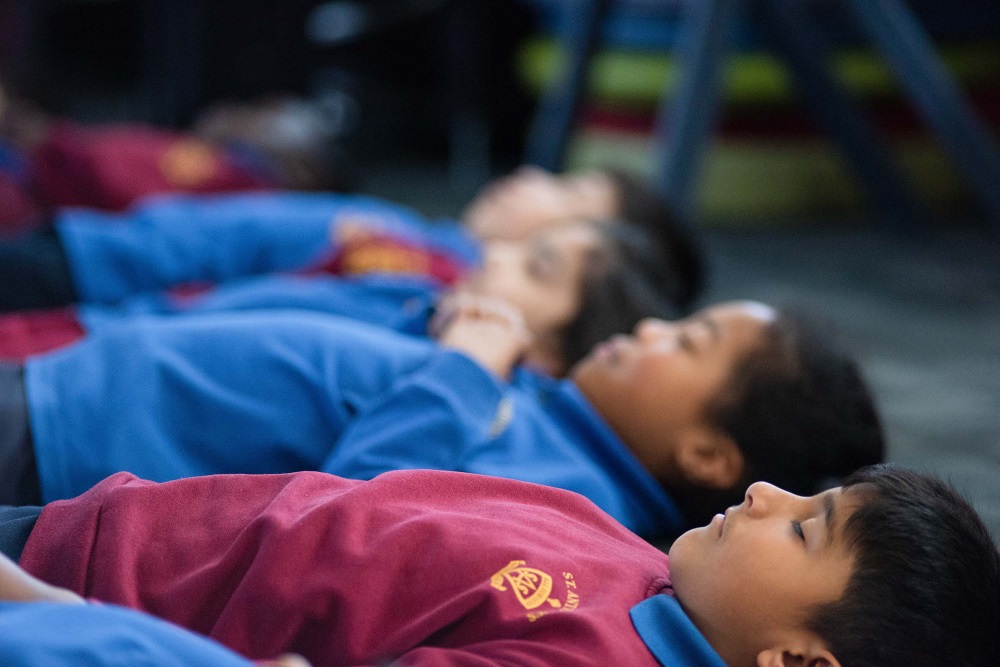 Research shows that by cultivating 'doable' skills that are grounded in mindfulness, acceptance and positive psychology can help young people improve their mental health.
These skills can also help students form positive friendships, manage difficult emotions, and get unstuck from bad habits.
One Victorian school believes in the benefits of mindfulness so much that it recently changed its timetable to introduce it as a daily practice.
St Anthony's Primary School in Noble Park now allocates time for mindful breaks after each recess and lunch break, when school children re-enter the classroom, allowing school children the opportunity to re-focus their attention after play.
"It works. We have noticed a significant improvement in behaviour and what's amazing is that students are better equipped to self-regulate, which means fewer visits to my office," St Anthony's Principal Patrika Rowley, said.
"Mindfulness has become part of the culture of the school now. It's as much an accepted part of the curriculum as maths or English and when we talk about taking mindful moments, all teachers and students know exactly what it means and what's required".
Victoria Gelberg is a performing arts teacher at St Anthony's Primary School and has been instrumental in rolling out the program. She says ensuring that teachers are supportive of the program is crucial to its success.
"Once teachers understand what's involved, how improved classroom behaviour helps them do their job, and what benefits they might receive themselves from a daily meditation practice, then the whole school really sees the impact mindfulness can have," Gelberg said.
The results at St Anthony's are no surprise to Dr Addie Wootten, Chief Executive Officer at Smiling Mind. Dr Wootten says the benefits of mindfulness for young people are far reaching and when students benefit, teachers benefit too.
"We know that mindfulness contributes to improved management of emotions and self-regulation; reduction in stress levels; greater development of emotional intelligence; enhanced creativity; improved resilience and engaged and focused students," Dr Wootten said.
"Students with these attributes are easier to teach".