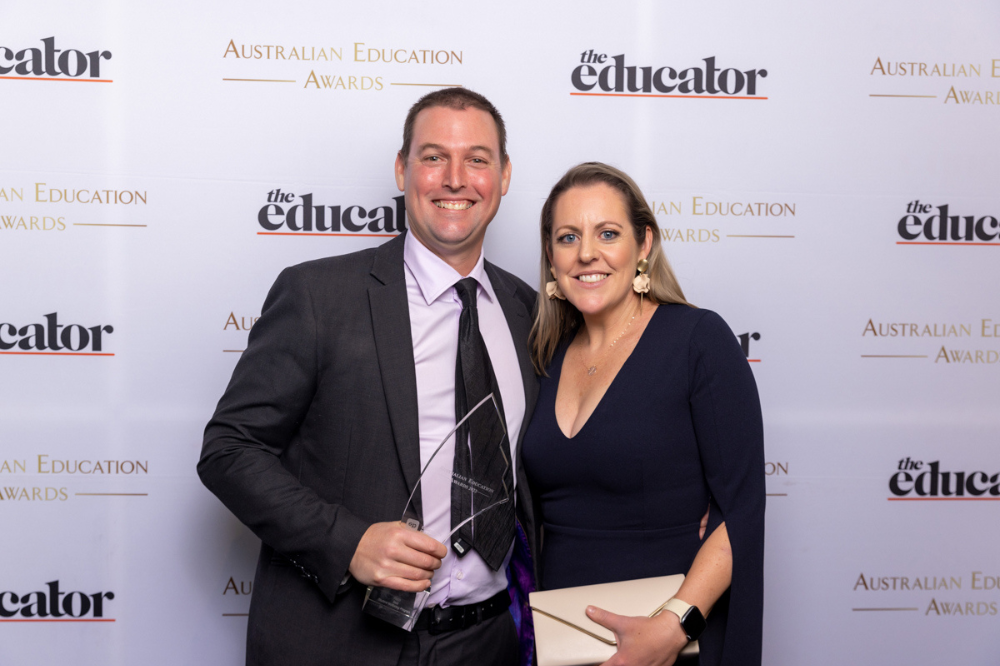 On Friday night, the best of what Australia's education system has to offer was duly celebrated at the Australian Education Awards 2022.
The nation's top educators were recognised across 28 award categories, including Education Perfect Australian School of the Year, Education Perfect Australian Principal of the Year, Best Professional Learning Program, Best Use of Technology and Pivot Best Student Wellbeing Program.
The Pivot Best Student Wellbeing Program award was taken out by Mooroopna Park Primary School, which bagged the same award in 2020 after what was arguably the most tumultuous time for students and staff in living memory.
One of the Australian Education Awards' judges said Mooroopna Park Primary School has "defiantly shown that learning is impacted by what happens beyond the school gate. You are there for the kids, and their families."
Below, The Educator speaks to principal, Hayden Beaton, about the award, what makes the school's wellbeing program so successful, and where policymakers should be focusing moving forward to ensure that young people are
TE: A massive congratulations on winning Pivot Best Student Wellbeing Program! What has been the reaction from the school community?
The reaction has been overwhelming. We have had so many people reaching out to congratulate us on winning the award. We were lucky enough to win the same award in 2020 during COVID, and at the time everything was a bit more low-key. This year, we have had such positive feedback from parents, past staff and students, community members and local businesses. Many local businesses sponsor our wellbeing program and the initiatives that make up our wellbeing program, so it has also been great recognition for all involved.
TE: As principal, what do you believe make your school's wellbeing program so successful?
I think the variety of supports we offer our students and families makes it so successful. We currently have a full-time speech therapist, school chaplain, play therapist, before-and-after school care, visiting paediatrician (fortnightly) Koori Education Support (KESO), our own school bus and a full-time chef that provides breakfast, lunch, morning and afternoon tea each day. We have great support from local businesses that enable us to offer all this and more at no cost to our families. The people involved in our school have a genuine desire to support our students and families.
TE: Looking ahead, are there any changes you would like to see to the way Australian education policymakers approach the important issue of student wellbeing? If so, what are they?
Since COVID there has definitely been a bigger focus on student wellbeing in schools, which is great. There are new initiatives aimed at supporting students' mental health, but unfortunately there are more students and families that need extra support. Schools are a great place to offer these supports, but there is no one-model-fits-all solution. We spend quite a bit of time on wellbeing. Not all schools may need to, but they need to have the flexibility to do so in a somewhat crowded curriculum. We also need to support our staff and look after their wellbeing as it is increasingly more difficult to find staff.
The Educator would like to congratulate the Excellence Awardees of the Pivot Best Student Wellbeing Program: Asquith Girls High School, Berry Public School, Indie School Salisbury, Pymble Ladies' College, Ravenswood School for Girls. St John's Grammar School and St Vincent's College, Potts Point.