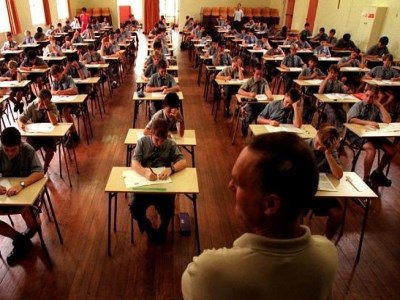 The Australian Curriculum and Assessment Reporting Authority (ACARA) CEO,
Robert Randall
, said NAPLAN's transition online from paper-based tests will help Australia match the top-performing assessment programs in Asia and elsewhere.
"Australian schooling strives for high quality and high-equity. Online assessment will provide better assessment, more precise results and faster turnaround of information," Randall told
The Educator.
"The move online will allow fuller assessment of the breadth, depth and intent of the Australian Curriculum and put us on par with the best assessment programs in Asia and beyond."
Randall's comments come as the OECD released the first ever
global education ranking
, based on test scores in math and science from 15-year-olds in 76 nations.
Australia ranked 14
th
behind less developed countries Vietnam, Poland and Estonia in terms of maths and science knowledge, with New Zealand even further behind in 17
th
place.
Randall said by shifting the tests online, ACARA will be able to improve the way it measures student performance – and ultimately the quality of Australian education.
"In 2014 and 2015 we took important steps to improve how writing is assessed. From 2016, NAPLAN and other national assessments will align directly to what is being taught in schools," Randall said.
"This means that we will have national measures of performance in important areas of learning which can be used to identify success and areas for improvement."
While Government spends almost $100m a year on NAPLAN, some prominent voices in education have criticised the tests, saying they should not be the sole focus in measuring a student's academic progress.
Last month, Ron Gorman, director of the
Association of Independent Schools
WA (AISWA)
told
The Educator
that schools should instead be focusing on "relevant" areas of 21
st
century learning such as knowledge building, critical thinking and problem solving.
The traditional pen and paper tests, which measure student progress in literacy and numeracy, will be online from 2017.