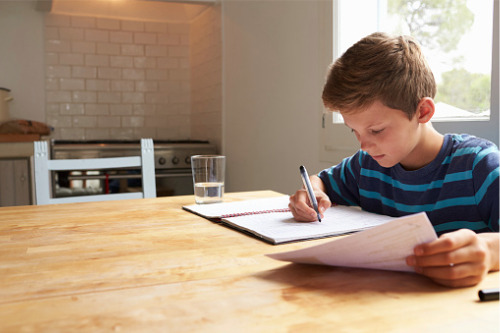 New data reveals nearly half of Aussie kids have not attended school today – up from 25% on Friday and 10% a year ago
The data from school management system Compass Education, which is used across more than 1,800 schools in Australia, also found that one in four students have missed school in the past week. Three weeks ago, that number was one in ten.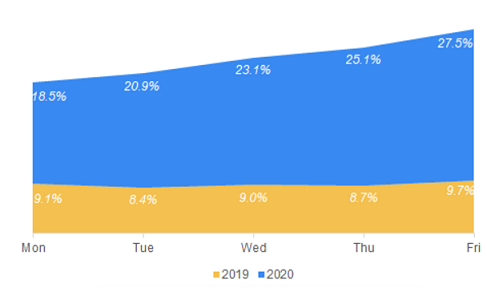 From the final school bell today, all state schools in Victoria and the ACT will be pupil-free – a decision that was made to protect staff and students as the coronavirus (COVID-19) pandemic worsens.
Despite expectations that NSW schools would close, NSW Premier Gladys Berejiklian confirmed this morning that schools would remain open. However, she encouraged parents to keep their children at home.
"In relation to schools, I want to stress that schools will remain open. However, for practical reasons, we'll be encouraging parents to keep their children at home to ensure there is one single unit of teaching," she said.
This created confusion for many parents and educators, with the NSW Teachers Federation (NSWTF) saying the Premier has created a moral dilemma for parents".
"The Premier has failed to provide any reassurance for public school teachers and principals," NSWTF president, Angelo Gavrielatos, said.
"Encouraging parents and caregivers to choose whether their children attend school or not fails to offer any assurances or provide any certainty".
Victorian Premier Daniel Andrews took a blanket approach, confirming that students will begin their Easter break as soon as the final school bell rings this afternoon.
"We have taken the decision to bring forward the school holidays and spend these precious days to prepare for distance and remote learning," Andrews said.
Meanwhile, the ACT Government said schools - both government and non-government - will begin pupil-free days from Tuesday 24 March through to the school holidays despite statements from the Prime Minister.
Compass CEO John de la Motte said the conflicting messages coming from the Federal Government on the matter of school closures is causing confusion.
"We're seeing a continued increase of parents choosing to keep their children at home," de la Motte told The Educator.
"We support the Victorian Government's decision to move up school holidays and hope this will help stop the spread of the COVID-19 outbreak".
Compass Education is supporting schools by helping them provide clear communication to their own communities and enabling them to deliver online content to minimise interruption and confusion.
New schools wishing to implement Compass will be able to sign up for a three-month licence at no cost. We have also removed our implementation and training fees, during this time, to allow schools to get online faster.
"Existing Compass schools, without online learning modules, can email our support team and we will enable these for you, on the spot, free for three months," de la Motte said.