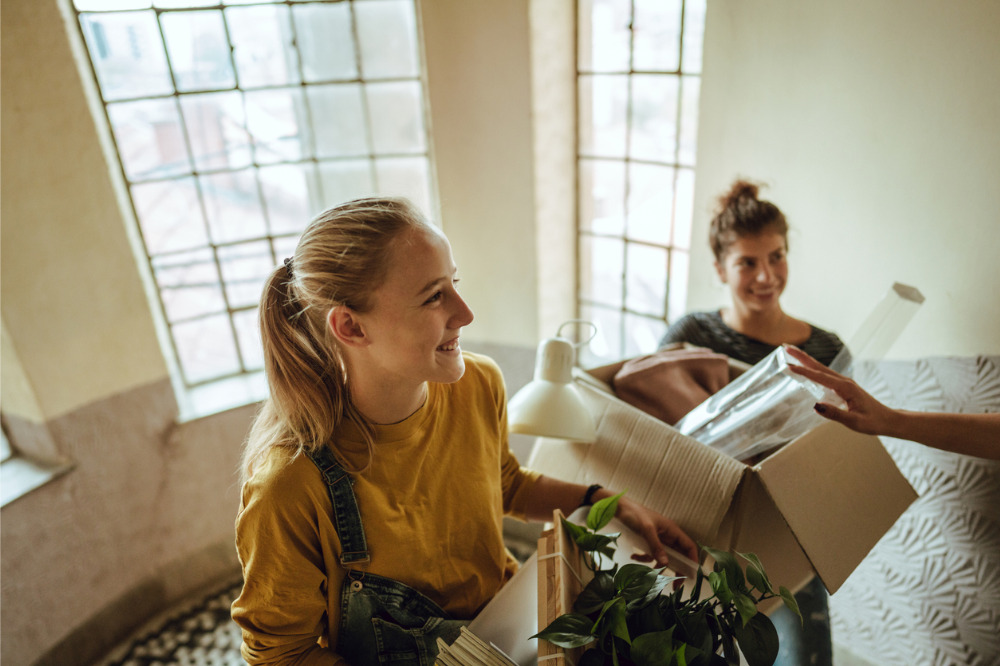 Being far from home can take an emotional toll on regional students and their families, but St Stephen's School in WA has come up with a creative solution that is helping boarders ease into their new environment.
The school's Home Away From Home (HAFH) program is letting students from regional WA shack up in a comfortable homestay environment in Perth while attending the northern suburbs campus.
Launched in August following a unique partnership with Talkabout Homestay, HAFH not only provides students with access to all school activities and opportunities, but also guidance through the entirely of their secondary schooling by the St Stephen's school care team, career advisors, and academic and vocational specialists.
Recognising that this might not be for everyone, students can participate in a short two or four-week trial that lets them explore all aspects of the program before deciding whether or not it works for them.
To find out more about the program, how students and staff have been navigating the many challenges throughout the year, and what lies ahead for teaching and learning at St Stephen's College in 2021, The Educator spoke to principal Donella Beare.
TE: What kind of year has 2020 been for the St Stephen's School community?
This year has obviously been tough for many families and businesses; however, I think it has also been a time for the strength of the St Stephen's School community to shine. The challenges 2020 has presented really highlighted the resilience, pride and support of the School community as a whole but also the effort of many individuals to ensure that students were not disadvantaged in their learning. We were called upon to act swiftly and from all reports our communication was clear, concise and decisive something we are proud off given the uncertainty of the time. Our ability to pivot between on-line learning and face-to face teaching was something that I was very proud of. The staff were amazing! We have also continued to work hard to be able to hold our much-loved camps, graduation ceremonies and events, albeit in different forms.
TE: Can you tell us about the development of the school's Home Away From Home program?
The idea for the Home Away From Home program was sparked by one of our Deputies, Mr Bennet Andrews who had been working with some of our current regional students who live with extended family nearby during the school terms. There were two things that this year presented that enabled us to bring it to life. One was seeing how the strong relationships we had formed with the regional families strengthened the students' learning, even from afar, and the other was the extra time online learning and lockdowns afforded some of our staff, who worked at creating the program. We already had a partnership with an established homestay provider Talkabout Homestay in place through our international student program, which was on hold during COVID-19, so we saw an opportunity to broaden the horizons on both of our parts and provide something a bit different in the traditional boarding space.
TE: Drawing from what you've observed this year, what have been the greatest benefits of the school's the Home Away From Home program for student wellbeing?
The program is still in its early stages, but we have had many conversations with people from regional areas and have started on the Field Day circuits. They have expressed the love of something more affordable being available in the market but mostly that students can stay in a home environment. Some students thrive in the big boarding houses, yet others do better in their own space in the comfort of a home. The extra support and strong relationship between the School, family and host family provide wrap-around support for the student. During COVID-19 we also saw many of the big boarding facilities shut down whereas this more bespoke offering would still have been able to operate and provide a safe environment. Talkabout Homestay are also very meticulous in matching students and host families for the best outcomes and ensure regular follow ups so any concerns can be raised and dealt with easily. We also offer a trial period for families to test the School and program. Knowing their child may be a long way from home, this offers parents and students peace of mind and the chance to make sure we are the best fit for them.
TE: This year has certainly seen some significant changes in teaching and learning. What does the 'new normal' look like at the school, and in what ways will the teaching staff be using what it has learned this year to ensure that students thrive academically and socially in 2021?
I believe our standing as a digital-forward school really assisted in the ease of transition to online learning and back. Our staff and students are already rather tech-savvy so there weren't too many roadblocks to ensure learning was able to continue. Some of the systems used during online learning have been integrated more into day-to-day teaching like videoconferencing, using TEAMS and online sharing, however, as we are all relational beings, there was still an overwhelming sigh of relief amongst students, teachers, and I'm sure parents, when we returned to face-to-face learning. There truly is nothing quite like being able to discuss, learn and bounce ideas off others in person and this relationship-based approach is just one of the many things we pride ourselves on.
St Stephen's School was recently recognised as one of The Educator's most Innovative Schools in 2020.