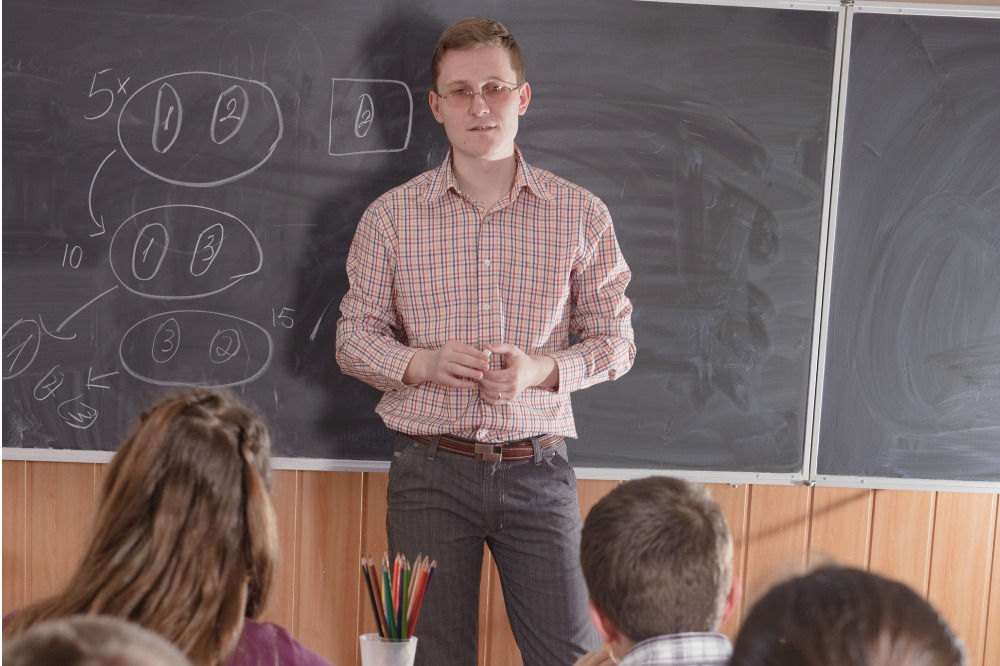 A new one-year Masters will make a teaching career more attractive to people already working, the NSW Government announced this week.
The Government's announcement follows support from the NSW Productivity Commission, the Commonwealth Productivity Commission, the Commonwealth Government's Quality Initial Education Review, and The Centre for Independent Studies for the initiative.
The new course means aspiring teachers across the state will soon be able to enter the classroom after completing a one-year postgraduate course.
"People at all stages of their lives have the potential to be great teachers, for those who already have an undergraduate degree we want a more streamlined approach for them to start a teaching career," NSW Premier Dominic Perrottet said.
"Teaching is a profession to aspire to and I don't want a single person who is considering starting this fantastic career to be deterred by an unnecessary additional year in their training."
Minister for Education and Early Learning Sarah Mitchell said the current two-year Masters degree requirement had been shown to act as a disincentive for aspiring teachers, particularly mid-career professionals, and didn't have a clear enough impact on student outcomes.
"A major barrier for people who already have an undergraduate degree and want to become a teacher is the length of time required to retrain," Mitchell said.
"This decision is backed by strong research that shows the best way for teachers to hit the ground running is to spend more time in schools."
The move comes as the state battles a worsening teacher shortage at a time when thousands of extra students are flowing into classrooms.
Late last year, the state's government announced that expert teachers will be offered six-figure salaries to stay in the classroom as part of the Rewarding Excellence in Teaching program, which begins this year.
The program proposes the creation of new teaching roles across schools with salaries ranging from $117,000 to $147,000, depending on the proportion of mentoring and collaboration time the teacher undertakes.
AISNSW welcomes faster pathway into teaching
The Association of Independent Schools of NSW (AISNSW) says the decision to offer a one-year Master's pathway into teaching should encourage more career change professionals with qualifications and experience in another occupation to become teachers.
A recent review of available global evidence by AISNSW's The Evidence Institute and Australian Catholic University's Institute for Learning Sciences and Teacher Education, found that the status of teaching was a significant factor in whether societies were successful in recruiting high achievers into the profession.
"We need to attract more young people and career changers into teaching and, at the same time, provide more support and mentoring to beginning teachers so that they stay beyond the first few years," Evans told The Educator.
"Without enough good teachers, learning suffers."
One key way to address the teacher shortage, according to Evans, is to elevate the profession's status.
"We know from international experience that financial incentives alone have not improved retention. As a society, we need to respect teachers and value them more highly," she said.
"This is a responsibility for governments, industry, higher education institutions, the community and the profession itself."
AISNSW has initiated a three-year plan to attract and retain quality people into the teaching profession called Growing and Nurturing Educators - a strategy Evans said she looks forward to delivering with NSW's Independent schools.
'A common sense approach'
Catholic Schools NSW also welcomed the decision by the NSW Government, with CEO Dallas McInerney saying the reinstatement of the one-year pathway was "a common-sense approach to tackling the teacher shortage".
"The return of the one-year qualification is a common-sense approach that Catholic Schools NSW first called for in 2021," McInerney said.
"Quality, not quantity, is what matters. And, as recent reports demonstrate, one-year qualifications such as the DipEd do not result in reduced teacher or training quality."
McInerney said a two-year master's degree was "a substantial barrier" to mid-career professionals looking to move into the teaching profession or those who couldn't meet the financial pressure of forgoing two years' salary for study.
"Limiting options to a two-year master's degree was a one size fits all approach that was not delivering for the profession or students," he said. "I'm glad to see the government exercising an open mind in tackling the teacher shortage affecting all three sectors: Catholic, Independent and Government."