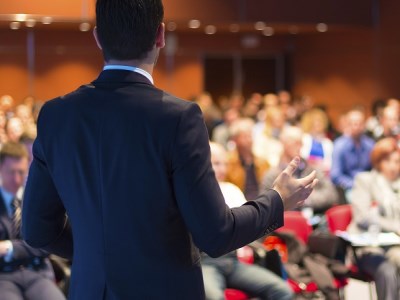 A new program is helping principals upgrade the business skills and qualifications that will make them better managers.
The
first-of-its-kind program
was created through a partnership between Catholic Education Melbourne (CEM) and
Australian Catholic University
(ACU) Executive Education in 2014.
In February,
Stephen Breen
, president of the Western
Australian Primary Principals Association
(WAPPA), warned that principals lack vital compliancy training, an issue that could have legal ramifications for them and their schools.
"School leaders were running "million-dollar businesses" with a myriad of separate yet intersecting responsibilities – all of which are being run by one individual," he told
The Educator
.
"Most million-dollar businesses would have a compliance officer, an accountant, access to legal help and other support, but the principal doesn't."
However, the MBA (Executive) program aims to equip principals with the skills required to overcome this problem.
The first group of 28 graduates from the course were recognised in April by the Victorian Education Minister, James Merlino, with the second class of graduates accepted at the end of 2016, swelling to more than 50 principals.
Tom Ristoski, director of strategic partnerships and executive education at the ACU, told
The Educator
that CEM identified a desire among principals to expand their management skills, and in doing so, free up their time and resources.
"This saw CEM seek out ACU Executive Education and from there we collaborated to develop a tailored MBA offering that met the needs of the modern school executive, the first of its kind in Australia," he explained.
Ristoski added that the course provides school principals with all the business skills, knowledge and insights that would be expected from one of the country's top-rated MBA programs.
"They will learn from our industry-leading business experts, as well as education experts from ACU, who draw on the University's wealth of experience in teaching and learning," he said.
"This tailored MBA program is about empowering our school principals with the tools to take on the challenges of running multi-million dollar businesses, contribute to key organisation decisions, and develop and implement innovative business practices."
Gavin Brennan, principal of St Margaret's Primary School, located in Maribyrnong, was one of the first graduates. He told
The Educator
that the MBA develops and introduces skills to the principal that enables them to "do their best with the limited resources" for their students.
"The MBA develops a level of financial literacy that equips the principal to ask the right questions when dealing with accountants, business managers and the tight financial resources," he said.
"The course exposes students to different ways of thinking, and a variety of lenses through which we can look at issues in new and innovative ways."
Brennan added that the development of his financial literacy has had the biggest impact on his ability to manage the school.
"I have also been more open to new and innovative ways of working with staff, budgets and the school community," he said.