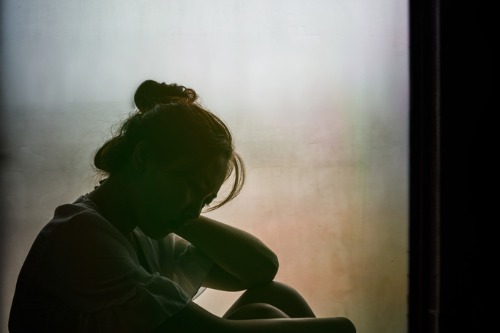 The education sector is going through incredible change, with principals and teachers facing increasing competing demands, ranging from administrative, operational, teaching, management and community-related responsibilities.
At the same time, schools are seeing a rise in student stress and anxiety, as well as bullying.
Last week, it was announced that a new 12-month part-time course will give teachers across Australia the skills necessary to detect, prevent and manage self-harm and suicide-related behaviours in young people.
The Graduate Certificate in Managing Youth Self-Harm and Suicide was developed by Orygen, the National Centre of Excellence in Youth Mental Health in collaboration with the University of Melbourne.
The course, which consists of four subjects, will be delivered by some of the world's leading authorities on youth mental health and is the first online graduate program open to teachers that specifically focuses on suicide and self-harm-related issues in young people.
Key topics include evidence-based advances in the prevention and early intervention of mental ill-health in young people; designing treatment plans that are applicable to the different stages of mental illness; and applying psychosocial interventions to manage a range of mental illnesses affecting young people and their families.
Associate Professor Jo Robinson, head of suicide prevention research at Orygen, said rates of suicide, self-harm and mental ill-health were rising among school students.
"Schools have long been accepted as an ideal setting for suicide prevention activities that target young people, and school staff are often a first port of call for distressed students," Associate Professor Robinson said
"With youth suicide rates at their highest in several years it has never been more important for school staff to feel equipped to respond appropriately," she said.
"Teachers are well-placed to identify and intervene with young people at risk, however, these key 'gatekeepers' often report feeling under-skilled in their ability to respond adequately."
Associate Professor Robinson says research shows that the right training can help teaching staff feel better able to both identify and support young people at risk.
"The Graduate Certificate in Managing Youth Self-Harm and Suicide has the capacity to upskill teachers and, as a result, they are better positioned to play a key role in supporting any vulnerable young people who they come into contact with," she said.
Another event, being held on 12 March, will provide school leaders around Australia with the opportunity to share strategies and solutions to mental health issues in the education setting, benchmark against their peers in the sector and pursue best practice, with the goal of providing the best environment for students to develop.
The Educator's Mental Health in Schools Masterclass will be held at L'Aqua Sydney Cockle Bay Wharf, hosting a range of speakers, including associate professor Philip Riley, who heads up the annual Australian Principal Occupational Health, Safety and Well-being Surveys.
"Schools today look more like universal service providers with student and staff wellbeing a significant priority," said Shane Kamsner – Head of Student Development at Carey Baptist Grammar School in Victoria.
Kamsner – whose school won the 2018 award for Best Student Wellbeing Program in August at the inaugural Australian Education Awards – added that the Mental Health in Schools Masterclasses provides a "critical opportunity" for educators to share and exchange ideas.
"Educators will network and learn how schools and educators are adapting to a rapidly changing environment where consistent trend of mental health decline in more and more of our young people is affecting their learning and life chances."