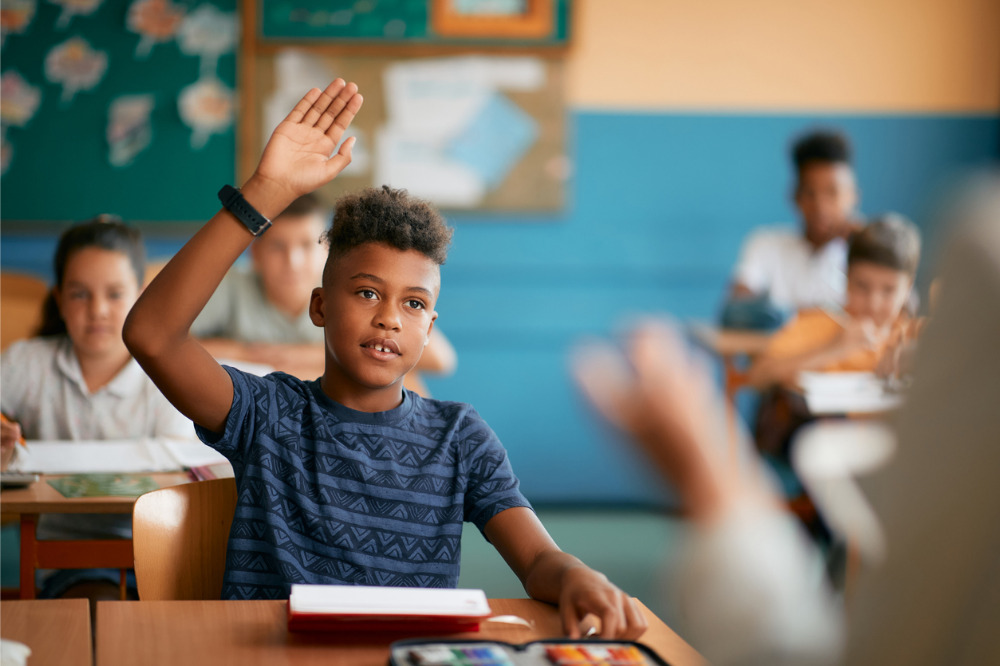 A new and innovative partnership program to elevate Aboriginal and Torres Strait Islander voice, leadership and agency in education to improve outcomes for students has been announced.
Learning Lives, Strengthened in Culture is a program across six Indigenous-led partner organisations: Aurora Education Foundation, Bularri Muurlay Nyanggan Aboriginal Corporation, Culturally Nourishing Schools Project (at UNSW), Gujaga Foundation, the National Indigenous Youth Education Coalition, and the NSW Aboriginal Education Consultative Group.
The program, supported by the Paul Ramsay Foundation, embraces Indigenous-led education practices in a dynamic approach to address systemic issues that prevent Aboriginal and Torres Strait Islander students' success.
While each project under the partnership program brings its unique focus, they are all centered around the same ethos: enabling more Aboriginal and Torres Strait Islander children to grow strong in their culture and reach their academic potential.
Professor Glyn Davis AC, Chief Executive Officer of the Paul Ramsay Foundation, said the program was a vital step in the Foundation's commitment to improving education outcomes.
"The program has been designed with our Aboriginal and Torres Strait Islander partners to support Indigenous cultures, knowledge and ways of learning. Each of the program partners is unique in their project approach, coming together as a collective to learn with each other and with us. As a group, we are united in our long-term ambition for change, with a common belief that growing strong in culture and being excellent academically are mutually reinforcing," said Professor Davis.
Taking a holistic approach, the program aims to support Indigenous-led education projects from early childhood through to high school and pathways into tertiary study, within and beyond the school gate, with funding across program partners.
The Learning Lives Strengthened in Culture program is the first complementary set of partnerships in Indigenous education by the Paul Ramsay Foundation, delivering significant multi-year support to program partners. The design and development of the funding program was based on scoping work which involved reviewing the existing evidence base as well as conducting over 30 interviews with key stakeholders.
Program evaluation will help to identify and refine a theory of change for long term impact to enhance education outcomes, identifying opportunities to share lessons and contribute to long term change for Aboriginal and Torres Strait Islander young people.
Language and culture in early learning
Ray Ingrey, a Dharawal person and Chairperson of the Gujaga Foundation, said early connection to language and culture is key. The program funding is supporting the Gujaga Foundation to further develop the Dharawal Language Program delivery in childcare centres and schools in Eastern, Southern, South-West and the Inner West of Sydney.
"We know that when our young ones grow up with a solid cultural foundation, they become strong with who they are and where they belong. It will put them on the right path in achieving any goal they set in the future," said Mr Ingrey.
This approach is also central to the work of Bularri Muurlay Nyanggan Aboriginal Corporation (BMNAC), a program partner delivering the Gumbaynggirr Giingana Freedom School, the first bilingual Aboriginal language school in NSW.
Clark Webb, a Gumbaynggirr man, BMNAC Founder and Executive Officer, said funding through the Learning Lives, Strengthened in Culture program would assist BMNAC in accelerating their vision to enrich the learning experience through Gumbaynggirr worldview, language and pedagogy.
"We believe that when our children are strong in their identity - they engage much better in learning. Our work is grounded in building the cultural identities, strengths and learning capacities of our students so they are best positioned and supported to achieve education excellence. The Gumbaynggirr Giingana school is an expansion of the work we have been doing in our community for the past decade. I'm incredibly excited as we realise this dream and grateful for the support of our community, partner organisations and sponsors who have chosen to walk this journey with us," said Mr Webb.
Systemic drivers that impact Aboriginal outcomes
The program also looks to overcome systemic drivers of educational marginalisation for Aboriginal and Torres Strait Islander students.
The Culturally Nourishing Schooling (CNS) project is part of a collaborative research study investigating strategies to improve teaching and learning outcomes for Aboriginal and Torres Strait Islander students. The project places emphasis on establishing meaningful relationships and connections with Country and localised Indigenous knowledges, histories and experiences. The project is led by Associate Professor Kevin Lowe, a Gubbi Gubbi man and Scientia Indigenous Research Fellow at the University of NSW.
"We need a whole-of-school approach to improve the learning outcomes and school experiences of Aboriginal students. Working in partnership with schools and communities, CNS is investigating strategies to empower teachers to develop culturally responsive practices and curriculum. Cultural mentors will support teachers to build relationships with local community and develop language and culture programs. We are also working with school leaders to lead policy reform needed to create an environment where Indigenous students thrive," said Professor Lowe.
The NSW Aboriginal Education Consultative Group (NSW AECG) works to create safe places of learning, with a focus on ways to support student engagement with learning, through cultural connection. Funding through the program for AECG will focus on sustaining and expanding the Ngurang-gu Yalbilinya (NgY) program in Central West NSW into a cultural learning and engagement model that can be locally adapted to support disengaged youth to reengage with learning.
Gomeroi woman and AECG President Catherine Trindall said supporting Aboriginal led education was long overdue.
"Education is more than a linear journey but encompasses a holistic construct of Aboriginal ways of knowing and being. At the AECG, that is the heart of what we do – we seek partnership approaches and collaboration to support all students to achieve education or training goals," said Ms Trindall.
"We've been around awhile, and we're not going anywhere. We're growing in strength, but we can't do it alone, we need to do it in unison and partnership with the mob. This program is a good start to empowering Aboriginal led education projects."
Redefining Indigenous success in education
The Aurora Education Foundation (Aurora) is a non-profit Indigenous organisation that builds Aboriginal and Torres Strait Islander leadership through education. Funding through the program will support the launch of, RISE, a major new initiative to redefine Indigenous success in education and help shape the future of Australia's education system.
RISE will address critical gaps in knowledge about what works in Indigenous education through a collaboration with approximately 1,000 Aboriginal and Torres Strait Islander high school students over the next five years. Central to this will be the delivery and evaluation of programs that enable Aboriginal and Torres Strait Islander high school students to define and pursue their version of success with academic, cultural and wellbeing support.
Wiradjuri woman and Aurora Chief Executive Officer Leila Smith said the program will be grounded in Indigenous concepts of success in education and help to build a pipeline of Indigenous leaders.
"RISE will help to shape a new narrative of high expectations and possibilities with the next generation of Aboriginal and Torres Strait Islander leaders," said Ms Smith. "We know that if Indigenous students see themselves in the design of the education system, they will be more likely to resonate with it, engage with it, take ownership of it and succeed within it. RISE is an important step in making this a reality.
"RISE is the first longitudinal study on Indigenous education outcomes in Australia. It will create a platform for Indigenous-led advocacy and reform that not only benefits Aboriginal and Torres Strait Islander students, but also Indigenous communities, the education sector, and future Indigenous leaders. In working with Indigenous data governance and advocacy experts, we will also demonstrate how Indigenous-led data can be used as a tool to promote Indigenous self-determination."
"We are excited to be involved in the program, which will not only help RISE to be as significant and impactful as it can be, but also support a growing ecosystem of First Nations organisations working together to influence meaningful change. I am delighted to be in a position where supporting and encouraging Indigenous students on such a large scale is possible."
Founded and led by Darumbal & South Sea Islander woman, Hayley McQuire, the National Indigenous Youth Education Coalition is determined to embed youth led voices into Indigenous education.
"We believe freedom and thriving quality of life can be achieved when Indigenous pedagogy nurtures strong and proud lifelong learning," said Ms McQuire.
"The investment through the Learning Lives program will help us to establish NIYEC and embed Indigenous youth voices into the education eco-system, ensuring Indigenous led youth advocacy and leadership that can support self-determination and Indigenous education sovereignty."