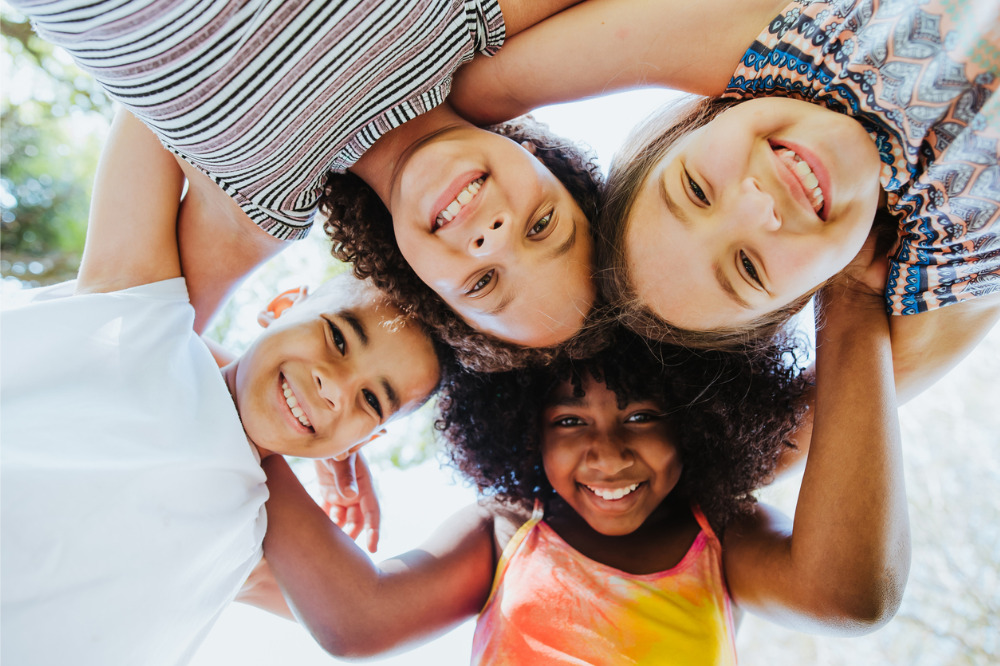 Last week, the ABC aired the third and final part of 'The School That Tried to End Racism' (TSTTTER), which explores how primary-aged children at Casula Public School are being taught to recognise and stand up to racism.
The three-week program involved students engaging in several teacher-led classroom activities and courageous conversations: including stereotyping as an antecedent to racism; cardboard cut-out friends; the stolen generation; understanding the complexity of an Australian identity; media misrepresentation in Australia; and racial jokes as a form of casual racism.
Dr Fiona White is a professor of social psychology at the University of Sydney who has spent 25 years developing programs aimed at reducing racial prejudice.
She said that across her 25-year career researching the areas of prejudice reduction and intergroup relations, this pilot programme has been a significant highlight.
"This is mainly due to the fact that this school programme provided me with an incredible opportunity to translate my evidence-based strategies for the public audience to actually observe and experience for the first time," Dr White told The Educator.
"The program emphasised practical and engaging classroom strategies that the school children found novel and interesting. The 'take-home message' about how to implement affective approaches to reduce racism is not only for the students and teachers involved in the program, but for the whole of the community to learn from."
In 2019, a landmark study by the Australian National University (ANU) and Western Sydney University, surveyed 4,664 primary and secondary students across 23 schools in NSW and Victoria, revealing an alarming trend of racism in schools.
It found that nearly a third of NSW and Victoria students from non-Anglo or European backgrounds in years five to nine have experienced racial discrimination.
However, recent studies suggest change might be in the air.
A September report by the Australian Council for Educational Research (ACER) found that 87% of Australian 15-year-olds said they 'treat all people with respect regardless of their cultural background' and 85% said they 'respect the values of people from different cultures'. This was compared to the OECD average of 81% and 79% respectively.
Dr White sees huge potential of the 'School That Tried to End Racism' initiative for Australian education more broadly.
"The novelty of this successful pilot program was to combine several different racism reduction strategies, such as perspective-taking, empathy building and cross-group friendships, into an integrative whole for the first time," she said.
"It is now a critical time to build upon this success and ensure that the program and/or parts of the program can be rolled out nationally across the school curriculum."
A key challenge, according to recent reports, will be providing teachers and caregivers the tools to discuss racial issues in a sensitive and respectful manner.
Despite the eagerness shown by most children to learn about race and racism, many teachers and parents still feel that they lack the competency to discuss racial issues and deliberately avoid having such conversations.
Researchers from Monash University's Faculty of Education discovered a "code of silence" among adults when it comes to discussing racism with children. This avoidance often allows "elements of racial bias" to develop, which children can bring into adulthood.
"Racial bias begins in childhood, slowly develops across the lifespan, and becomes deeply ingrained and resistant to change by adulthood," said Hannah Yared, psychologist, PhD candidate and the report's lead author. "Children also experience racism regularly. In fact, the most common place where children experience racism is in school settings."
But with the TSTTTER program receiving national coverage and great interest from school leaders across Australia, there is hope on the horizon.
Dr White said educators and other stakeholders have been provided with an excellent opportunity to take ownership and implement the TSTTTER program, or an adapted version of it, into their K-12 curricula.
"The evidence clearly shows that the program integration will no doubt contribute to a more civil and socially inclusive society for all."