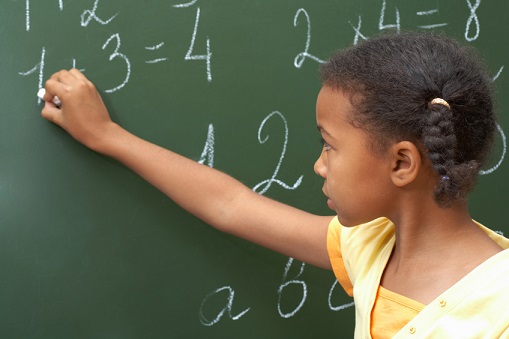 Monday marked the first day of National Literacy and Numeracy Week, an initiative that helps to raise awareness of the importance that literacy and numeracy has for students' lives, both in and out of school.
Improving students' reading and maths skills has been at the forefront of various government and community initiatives throughout Australia, particularly after the release of OECD data showing that Australia rates just 12th out of 22 nations.
Nationally, more than one-in-six children start school behind and children from the most disadvantaged areas are 4.1 times more likely to start behind, relative to children from the least disadvantaged areas.
One factor that has been identified as a possible cause is that parents are spending less time with their children on maths activities compared to reading.
This is because many parents are uncertain about early maths learning and teaching, not knowing what their child could or should learn or how to help them learn.
To help turn this around, employees at some of Australia's biggest companies are learning practical skills to support children's numeracy as part of a ground-breaking program by Australia's leading children's charity.
More than 800 employees at companies including Origin, Orica and PwC have taken part in
Let's Count at work
, a growing social enterprise delivered by The Smith Family in the form of corporate workshops.
The workshops have since been delivered to more than 20 companies Australia-wide. Building on an existing partnership with the Origin Foundation, The Smith Family piloted the program with more than 300 Origin employees across the country.

The one-hour training session provides employees with ideas and activities to support the early numeracy development of young children in their care.
The workshops are paid for by the company with revenue channelled back into The Smith Family's education programs for children in disadvantaged communities across Australia.
The Smith Family CEO, Dr Lisa O'Brien, told The Educator that developing a child's early maths skills is just as important as their reading, yet many parents are uncertain about how to do this.

"For many, the bedtime story routine is an easy and enjoyable way to support your child's reading skills. But finding a similar activity to develop their numeracy skills can be a challenge," Dr O'Brien said, adding that Maths is a subject area that is critical to everyday life and to Australia's quest to be a more innovative and competitive nation.
"Research shows that developing a child's interest and skills in maths before they start school boosts their achievement later in life, but there's tended to be less of a focus on this area."
Orica Group Executive, Corporate Services and Company Secretary, Kirsten Gray, hopes to see more Australian businesses taking a proactive approach to supporting parents at work and thinking outside the box when it comes to staff engagement and social responsibility.

"The STEM disciplines – Science, Technology, Engineering and Mathematics [STEM] – are critical to the future of a company like Orica and the lack of engagement in these subjects is a real challenge," said Gray.

"A program like
Let's Count
at work is one way we can support parents with tips and information that will benefit their children's learning. With more companies delivering this training, we can have a positive and lasting impact on the next generation of young Australians."
Related stories:
Do schools need to change tack on maths teaching?
How gamifying maths can work wonders