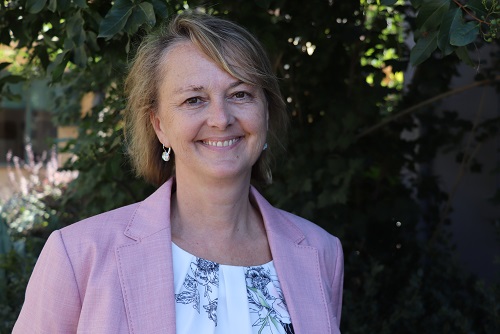 On Wednesday, Katrina Brennan was appointed as Shelford Girls' Grammar's 11th principal, barely a year after joining the school as its director of staff.
Brennan, who will commence her role in Term 1, 2020, has held a number of significant leadership roles in Victorian schools.
Prior to taking up the position at Shelford she was the Deputy Principal at Fintona Girls' school, where she led through a style of collaborative leadership and passion for evidence-based and data-driven personalised education.
Brennan is also a member of the organising committee for the Association of Heads of Independent Schools Australia's (AHISA) 2020 Leading and Learning Conference.
Zena Helman, chair of the school's board of governors, said the decision by the school's selection panel was made after it met with "an impressive field of suitably qualified and experienced educational leaders".
"The Board unanimously agreed that Ms Brennan's breadth of experience, knowledge and passion for engaging and empowering young girls and women make her an ideal cultural fit for Shelford," Helman said.
Speaking to The Educator, Brennan said she was "delighted" to be appointed as the school's eleventh principal.
"My broad experience in girls' schools, reflects my passion for girls and their education," Brennan told The Educator.
"I understand the profound role these schools play in the lives of young women and am a strong advocate for the advantages of such a school setting."
Brennan said it is the role of the principal to inspire the academic and non-academic staff to set standards of excellence and to work to maintain the reputation of Shelford as a leader in girls' education.
"I have strong experience with wellbeing programs, service learning and co-curricular programs and enjoy being a part of a vibrant community," she said.
"The Shelford students are warm, friendly and articulate and I look forward to working with them and their families to ensure they are given every opportunity to achieve their potential."
Brennan said she thrives on deepening her own knowledge and "modelling the desire to seek opportunities to learn, in terms of educational practice".
"I believe I can continue my work with the staff at Shelford in the role as principal, supporting their development and providing a work environment for all staff that is stimulating, cohesive and focused upon excellence," Brennan said.
"Leadership is about empowering the staff and students and I view the role of principal as leading a community of teachers as learners, of assisting students to foster their strengths, and of ensuring that families and Shelfordians feel valued as an integral part of this very special and closely bonded community."