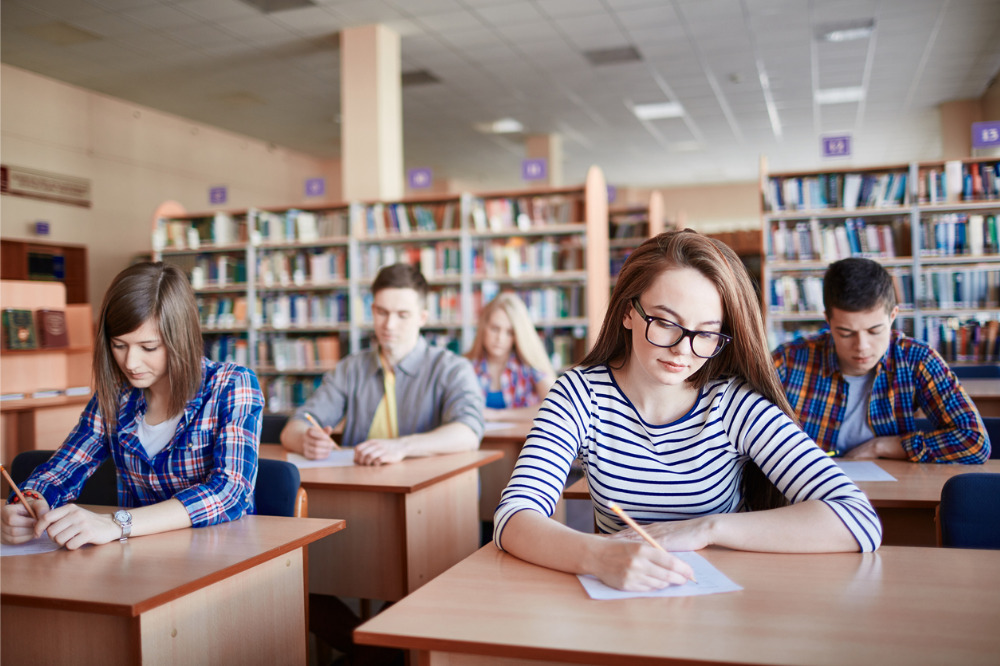 Next week, more than 75,000 NSW students are expected to take part in the HSC, capping off another year of disruption for schools and their communities.
The HSC, which consists of 120 separate exams lasting up to three hours each, had been slated for 19 October, a week later than originally scheduled, but NESA pushed back the exams to November 9 to give students more time to get vaccinated.
In the lead up to the written exams a new University of Sydney program is providing Year 12 students who have applied through the Early Offer Year 12 (E12) Scheme a series of webinars and online activities designed to help them through the academic and mental-health challenges of the HSC and ease the transition to tertiary education.
Until written exams end on 3 December, the University is offering free on-demand online study help, in partnership with digital tutoring platform, Studiosity.
"The HSC class of 2021 has faced profound disruption through their final two years at school, from horrendous bushfires to extended lockdowns and online learning during the pandemic," Vice-Chancellor and Principal, Professor Mark Scott, said.
"We're passionate about helping talented students realise their potential, whatever challenges they face. We're delighted to offer this new program, which helps students stay focused and calm as they approach their final exams, and prepare for life beyond the HSC."
Seventeen-year-old Noor Sanhir from Prairiewood High School, participated in the free online tutoring and HSC Preparation Course in mathematics. Sanhir said the course helped boost her knowledge and calm her anxieties.
"Studying through the pandemic has been very hard. I live in an LGA of concern, so through lockdown it was particularly difficult to see friends or even to go out and get a change of scene," she said.
"The Prep for Sydney Uni program kept me looking forward. Knowing I had help made me feel like I could handle things better."
Renae Dahbache from Greenpoint Christian College, also 17, took refresher courses in mathematics and legal studies, as well as using the online tutoring service.
"Studying during lockdown, it was sometimes difficult knowing every day was going to be exactly the same," she said. "It was hard to stay consistently motivated. The program was helpful because it brought up things I hadn't thought of and gave me a new perspective on the coursework."
Other initiatives are banking on the power of creativity to help young people overcome their anxieties and thrive during the exams.
Dr Tim Patston was the inaugural Coordinator of Creativity and Innovation at Geelong Grammar School, where he embedded creative competencies across the four campuses. He now runs the consultancy Creative Actions, building creative competencies in teachers and students. He is also Senior Adjunct at Uni SA and a Senior Fellow at The Melbourne Graduate School of Education.
Recently Dr Patston has been researching how certain elements of creativity can improve academic outcomes, build resilience and moderate stress in adolescents.
He says now is the time for students to freshen up their learning with collaborative creativity, and that principals can play an important role in this context.
"School leaders need to demonstrate the attitudes of creativity, both explicitly and implicitly, to all stakeholders, and collaborate and consult in the process of building creative competencies from an asset perspective," Dr Patston told The Educator.
"What worked well in lockdown? They also need to inform staff, students and parents that research shows that building creative competencies in students and teachers has positive and tangible outcomes in many areas, such as motivation, but, perhaps more importantly from a teacher, school and parent perspective, academic outcomes."