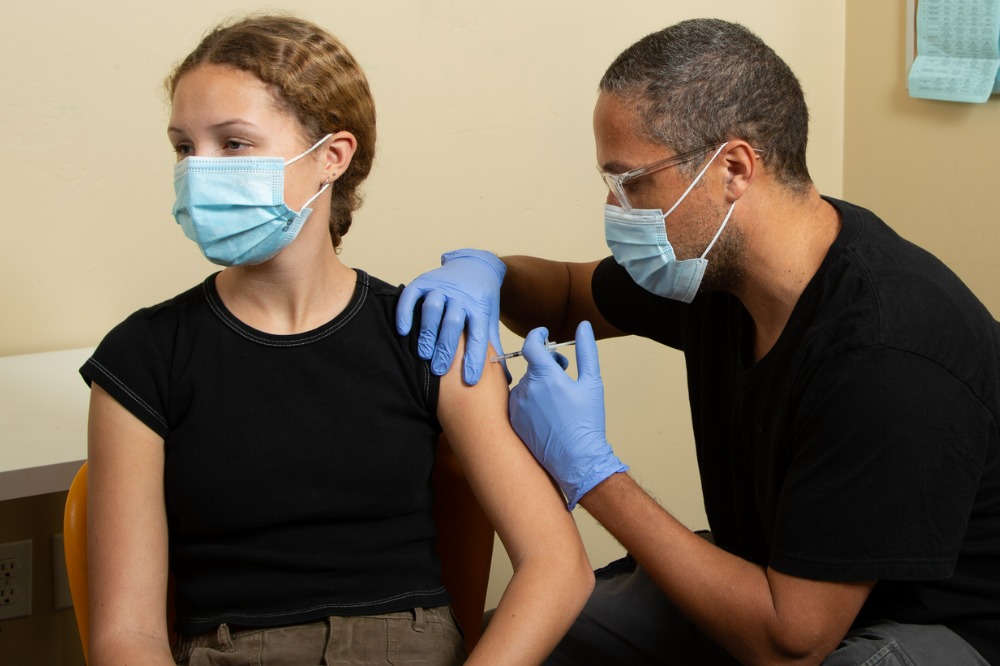 With COVID-19 cases among the state's youth rising at an alarming rate, health officials in New South Wales are hoping for the immediate vaccination of children aged 12 to 15. Authorities, however, are concerned that getting approval from the national immunisation body could take months.
The latest figures from NSW Health obtained by ABC News show that a third of those infected with the coronavirus in the state are 19 years old and below.
Since last week, Australia has vaccinated thousands of high school students aged 16 and above to curb the transmission of the highly contagious Delta variant, but only a fraction of 12- to 15-year-old children are eligible to receive the vaccines.
The state's chief health officer Kerry Chant sees the need to expand the roll-out urgently.
"I believe in targeting school-aged children, in particular high school children, very quickly because we know they contribute to transmission," Chant told ABC News. "I firmly believe that we need to get in and vaccinate our 12- to 15-year-olds at the moment. We vaccinated the 16-year-olds [but] I'm keen to get into the 12- to 15-year-olds personally."
The Therapeutic Goods Administration (TGA) has already approved the Pfizer vaccine for the 12 to 15 age group. However, the Australian Technical Advisory Group on Immunisation (ATAGI) currently only allows Aboriginal and Torres Strait Islander children and those who live in remote areas or have underlying conditions receive the vaccine.
According to the regulator, it must first review several factors before it can approve Pfizer to children aged between 12 and 15. These are:
The safety and effectiveness of COVID-19 vaccines in adolescents in overseas vaccination programs
The incidence, risk factors and outcomes of cases of COVID-related myocarditis (heart inflammation) in adolescents and young adults reported overseas
Mathematical modelling on the overall benefit of vaccinating adolescents
The timing and schedule of vaccination in adolescents, both in terms of dose number and spacing
Moderna's COVID-19 vaccine has been given provisional approval for people over 18 but the TGA is still evaluating its use in adolescents.
Fiona Russell, a paediatric epidemiology and vaccination specialist at the Murdoch Children's Research Institute, explained to ABC News the importance of vaccinating 12- to 15-year-olds by the new school year.
"Hospitalisation is uncommon in this age group so we're talking about vaccinating to prevent transmission," she said. "Vaccinating these children is an important part of the strategy as we want to get them back to school and we want to prevent infections coming home to parents."
Russell added that children infected by COVID-19 have a high "attack rate," meaning they can easily spread the virus to others, including their parents and teachers, so it is equally important for these adults to get vaccinated as well.