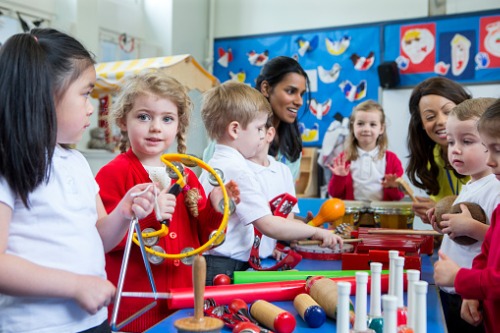 The South Australian government is giving public school and pre-school educators the chance to develop their skills in teaching music through three professional development (PD) packages.
The packages, which will be available from March, will include an all-day PD workshop led by a registered music education organisation, as well as a half-day music education workshop with neuromusical educator Dr Anita Collins.
Aside from learning about the impact of music on children and the benefits of music education, participants will also learn about how they can teach music effectively.
The state government's Music Education Strategy 2019 to 2029 seeks to ensure that all children and young people will have access to high-quality music education which in turn inspires learning. Registrations for the PD workshops will close on Friday, 28 February.
Prior to SA's efforts to upskills its music teachers, the Victorian government rolled out its own program in 2019 to support music education.
But teaching music should not be just limited to music teachers, say some experts.
Dr Linda Lorenza from Central Queensland University has called for all primary teachers-in-training to at least learn how to teach an art class as this can help develop students' 'soft' and 'hard' skills.
Some schools also made moves to make music more accessible, such as the Canberra Grammar School, which is in the process of bulking up its music program after receiving a hefty donation from one of its alumni, pointing to the benefits that music has on students.
They include helping students focus more in reviewing for exams; developing their self-regulation skills and improving academic outcomes in the later years.
In an article published in The Conversation, University of Queensland School of Music head Professor Liam Viney wrote that music can indeed help in a child's intellectual development.
Professor Viney cited a UQ research which looked into informal home music education of more than 3,000 children and how these affected their cognitive and socio-emotional outcomes.
The analysis found that two- and three-year-olds exposed to informal music-making had better literacy, numeracy and social skills.
These children were also found to have better attention and regulation of their emotions by the time they reach five-years-old.