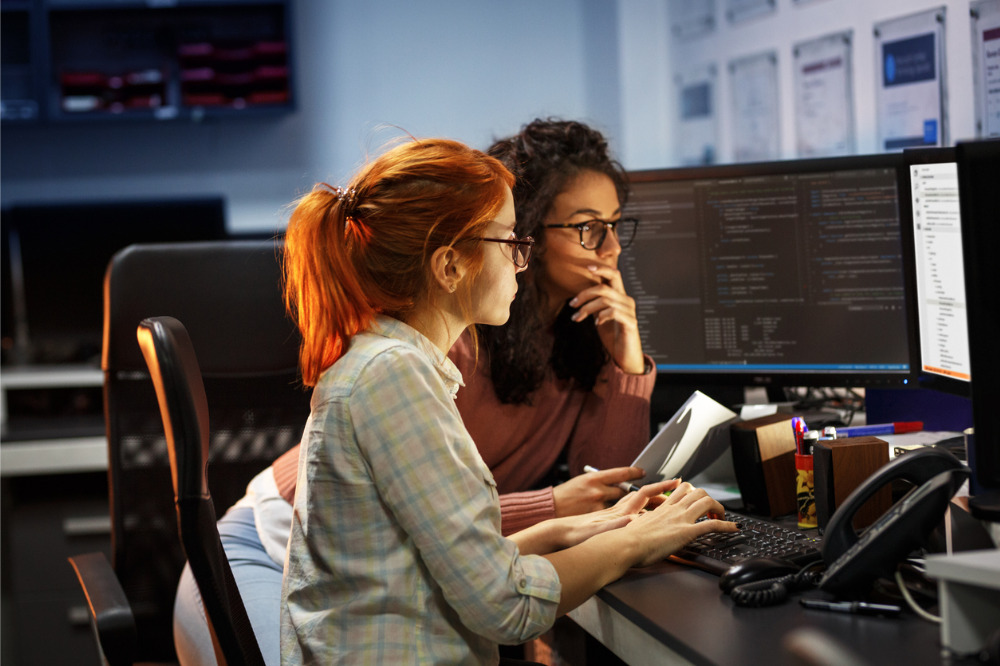 Australia needs to urgently rethink its approach to encouraging careers in STEM in order to tackle the growing national skills crisis, a new report shows.
The report, titled: 'Our STEM Skilled Future: An Education Roadmap for an Innovative Workforce', was produced by the Australian Academy of Technological Sciences and Engineering (ATSE) and coincides with the release of the Federal Budget.
With major challenges to skilled migration, coupled with rapid business digitisation and decarbonisation – the ATSE is calling for a "step change to make crucial STEM skills accessible, attainable, and aspirational to all Australians".
The report finds Australia needs 100,000 more digitally skilled workers and 40,000 more engineers in the next two years alone but says this cannot be achieved without decisive action to attract and retain these workers.
ATSE Chief Executive Office Kylie Walker said that with an existing workforce shortage that will keep growing over the next decade, Australia urgently needs to raise the profile of STEM careers, especially through highlighting the diverse opportunities available to school students.
"School principals have a critical role in driving cultural change, both to show leadership in bringing STEM education programs into schools, and to ensure teachers are supported to deliver high-quality STEM education," Walker told The Educator.
"Role-modelling and story-telling are also essential tools to show students real-life examples of the breadth of STEM careers and their impact."
Walker said school principals can connect their schools with programs and community members to showcase exciting, relevant, STEM-powered careers and help their students imagine their possible futures.
"Our report recommends establishing Communities of Practice between educators and industry to encourage and facilitate knowledge transfer. Our report also highlights the need to help time-poor teachers with proven, easy-to-deliver STEM resources and programs, and with freeing up teachers' time for continued learning and development," Walker said.
"Teachers need time to engage in peer learning (e.g. team teaching) and select and customise the resources they use in their own STEM classrooms. Principals can be champions for this change by supporting teachers to upskill, refine, and develop their STEM teaching practice."
Walker said principals are well placed to understand the needs of their communities and ensure that their students are not disadvantaged in developing STEM skills.
"For example, Aboriginal and Torres Strait Islander students may face additional barriers to participation in STEM if they are also simultaneously learning the English language," she said.
"Where appropriate, and designed in consultation with communities, programs to provide curriculum instruction 'in language' can improve students' development of STEM literacy."