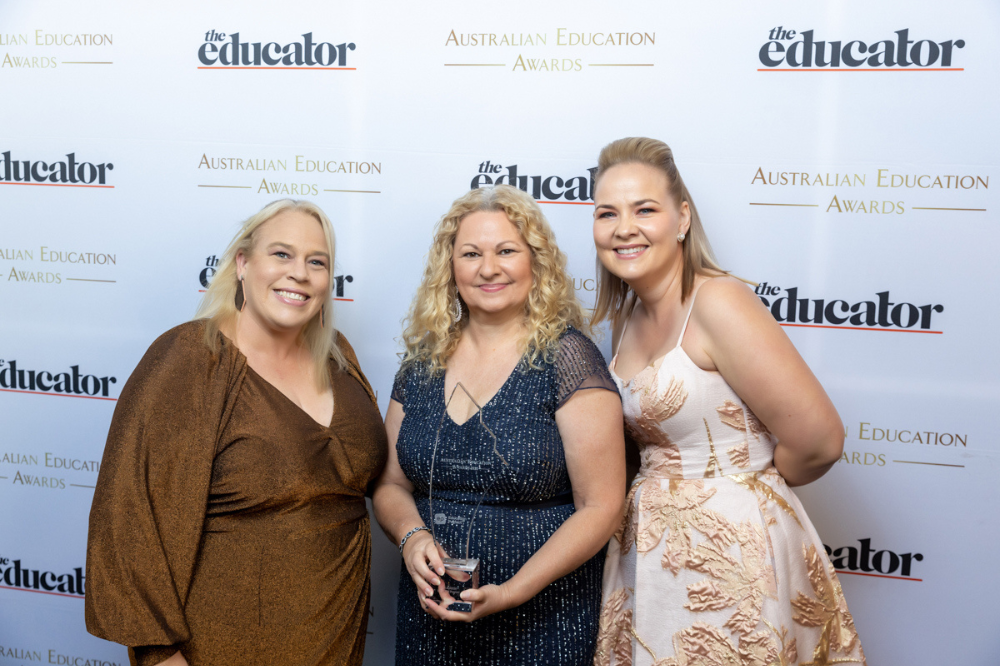 The most recent TIMSS report shows that Australia has climbed into top 10 in Year 8 maths and science, and Year 4 science – progress the government hopes to maintain through a raft of changes to the Australian Curriculum.
Under the proposed changes, science education will see a stronger focus on inquiry learning, an approach that emphasises "truth seeking" and encourages students to ask questions, develop ideas and make observations instead of merely memorising facts and taking notes.
Another important issue that schools are trying to address is that of declining female engagement in the subject, and STEM more broadly.
Despite 81% of women believing STEM is critical to Australia's future, four-in-five young women and girls hesitate in choosing STEM study.
One school making waves when it comes to engaging young people in STEM is Northern Territory school, Larrakeyah Primary School, which scooped the Grok Academy Best STEM Program award at Friday night's Australian Education Awards 2022.
The success of Larrakeyah Primary School's program comes from building capacity for staff, growing its leaders, working with the school community to maximise student outcomes and initiating innovative programs and school partnerships.
The school's recently completed ICT classroom has provided its students with access to the technologies and specialised teachers to help them learn skills in computer coding, robotics, movie making, animation and developing their digital citizenship.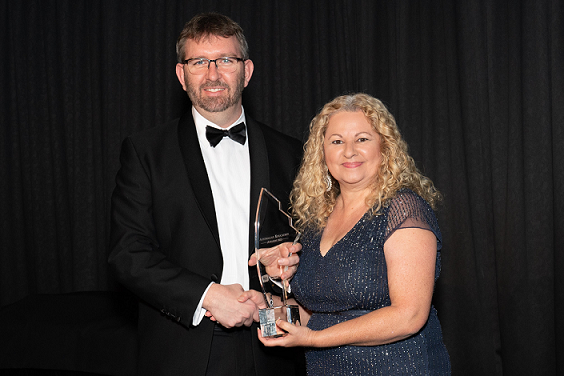 "STEM education is 21st century learning. STEM is so important to young people as it provides them with 21st learning skills needed for future jobs, many of which don't exist today," principal Fathma Mauger told The Educator.
"Through STEM teaching, there is a focus on the necessary skills which are called the 4C's – communication, collaboration, critical thinking and creativity. STEM can develop solutions to real-life problems."
Mauger says the most effective ways in which Larrakeyah Primary School's STEM program is making a difference to teaching and learning is the fact that the STEM program is based on best practice.
"Several years of research by visiting leading STEM schools in Singapore and Melbourne, and attending STEM conferences, has shaped our STEM model and whole school approach to teaching STEM," she said.
"We teach the 4C's through STEM with students involved in activities, challenges and whole school STEM days. Students have certainly developed their skills and confidence through the design thinking model used to teach STEM."
Mauger said the steps involved in this model include empathising with the problem, defining the problem, developing ideas and solutions, developing a prototype and testing the prototype.
"Students learn from their mistakes and refine to develop stronger solutions to problems. This is the way forward and the type of learners we need now and in the future."
Dr James Curran, CEO of the Grok Academy, congratulated Larrakeyah Primary School on winning the Grok Academy Best STEM Program award.
"Science, Technology, Engineering, and Maths are critical to the success of our students and their impact on society," Dr Curran told The Educator.
"By giving today's students such a fantastic STEM program Larrakeyah Primary School is ensuring our future leaders, creators, carers and innovators will have strong understanding and appreciation STEM no matter what field they go into."

The Educator would like to congratulate the Excellence Awardees of the Grok Academy Best STEM Program award: Adelaide Botanic High School; Christ Church Grammar School; Marsden State High School; Pymble Ladies' College - STEM Robotics Program; St Patrick's College Townsville; Trinity College (SA) – SPARK; Wavell State High School - Geospatial Technology in STEM; and Wenona School.