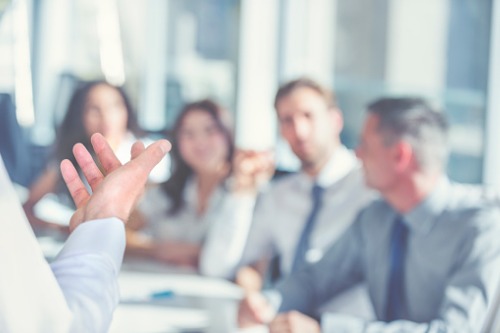 A new academic advisory group will bring together some of Australia's most recognised and influential academics to share current research, policy and practice in educational leadership.
The Australian Council for Educational Leaders (ACEL)'s Academic Advisory Group includes highly recognised academics and researchers such as Emeritus Professor John Halsey from Flinders University, Professor Tania Aspland from Australian Catholic University and Dr Scott Eacott from the University of New South Wales.
The group recently joined Chair and ACEL Director Professor Martin Westwell and ACEL CEO Aasha Murthy for the group's inaugural meeting at ACEL National Office on 28 June, which laid out the key objectives, which include:
Establishing authentic engagement between ACEL and the Research community
Seeking input into themes and content for its conferences, programs, events and publications
Facilitating greater participation of academics/researchers in ACEL conferences
Working with the group and create a strong value proposition and the mechanisms and channels for researchers to engage with ACEL
The advisory group comprises of:
Dr Michael Anderson, Professor of Education University of Sydney
Dorothy Andrews, Associate Professor and Director University of Southern Queensland
Professor Tania Aspland, Dean and Professor Education Policy and Strategy Australian Catholic University
Professor Jeffrey Brooks, Associate Dean Research and Innovation, RMIT University
Professor Simon Clarke, The University of Western Australia
Dr Scott Eacott, Senior Lecturer and Director Office of Educational Leadership School of Education University of New South Wales; Adjunct Professor Department of Educational Administration University of Saskatchewan.
Emeritus Professor John Halsey, Flinders University
Greg Prior Adjunct Professor, School of Education, Western Sydney University & Chair of Editorial Board AEL Journal
Mark Rickinson, Associate Professor and Associate Dean [Engagement] Monash University, Faculty of Education
Professor Michele Simons, Dean of Education at Western Sydney University
Dr Kirk Zwangobani, Executive Teacher Dickson College
Professor Martin Westwell, CEO SACE Board Flinders University, Independent Board Director Australian Council for Educational Leaders
Aasha Murthy CEO The Australian Council for Educational Leaders
The establishment of the ACEL Advisory Group is an important step towards strengthening the organisation's engagement with the research community in Australia.
The ACEL Advisory Group will be meeting regularly to identify and support ideas that will lift the profile of Australian research, forge links between academics and educational leaders in the field and sponsor projects that showcase innovative work being done in schools around the country.