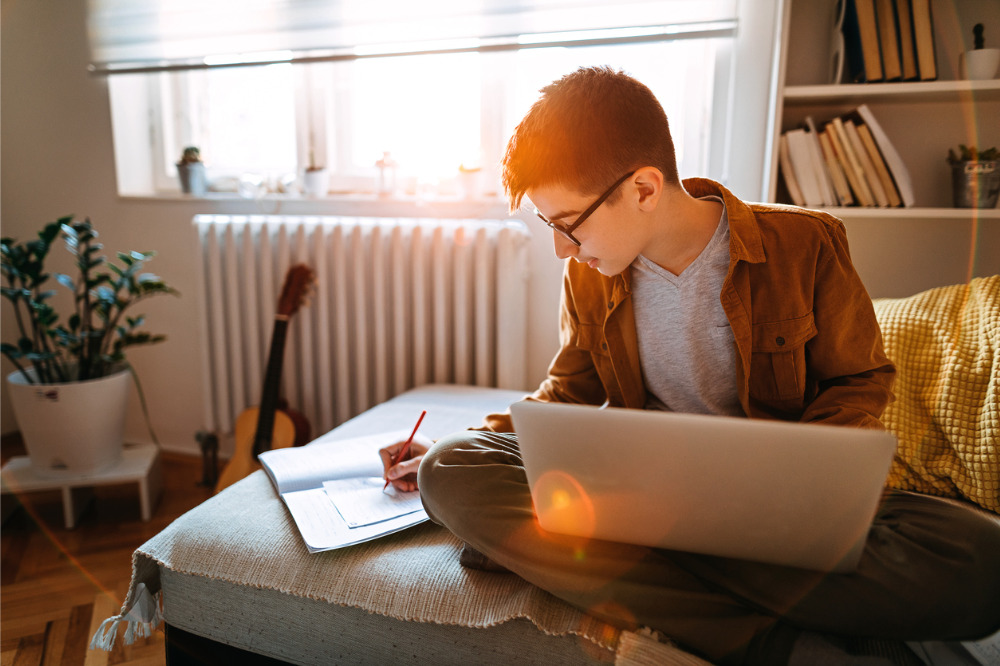 The advent of Social and Emotional Learning (SEL) has helped teach children how to manage frustration, anger, anxiety, disappointment and other negative emotions so that they can thrive in social environments.
While many schools around Australia are already using a range of strategies in order to implement whole-school approaches to SEL, COVID-19 is continuing to put a massive strain on the mental health of young people.
In June, a study found that over 90% of senior students consider COVID-19's disruption to normal schooling to be a stressful experience, and more than one in four say it was "one of the most stressful experiences of my life".
To help educators boost the SEL of students in the classroom one company has launched a new collection that encourages and inspires creativity and connection in the classroom – in both a virtual and physical environment.
In partnership with The Care Bears brand owner Cloudco Entertainment, Canva has released a collection of Care Bears™ templates exclusively for its Canva for Education community.
The collection includes educational worksheets to enhance engagement in the classroom and reach key learning goals; creative and fun ice-breaker activities; wellness activities focusing on social-emotional development and Care Bears Classroom kits to help educators liven up the classroom and engage students.
Carly Daff, Canva for Education's Director of Product, said 2020 is fast becoming one of the most unsettling years for humanity.
"Now more than ever, we need to take a proactive stance to ensure our kids are being taught how to recognize and express their emotions, manage stress, as well as learn how to care for themselves and have compassion for others," she said.
"The loveable Care Bears characters empower teachers to help students address their social and emotional development with characters we all know and love".
Dr. Vanessa Lapointe, a registered psychologist with a focus in working with children and families, as well as an ambassador for the Care Bears and Canva for Education partnership, highlighted the importance of social-emotional learning in schools today.
"Social-emotional learning provides educators with an "open portal" to the heart and mind of a child," Dr. Lapointe said.
"This in turn, gives us the ability to shape the growing brain from within in a more meaningful and effective way; it's an approach that goes a long way towards helping kids become more available to learning".
She said the Care Bears templates are "a fun and engaging way to kick off a meaningful conversation with students".
"It helps break the ice and can be used again and again to check in with them and gain a better understanding of their current state of mind".