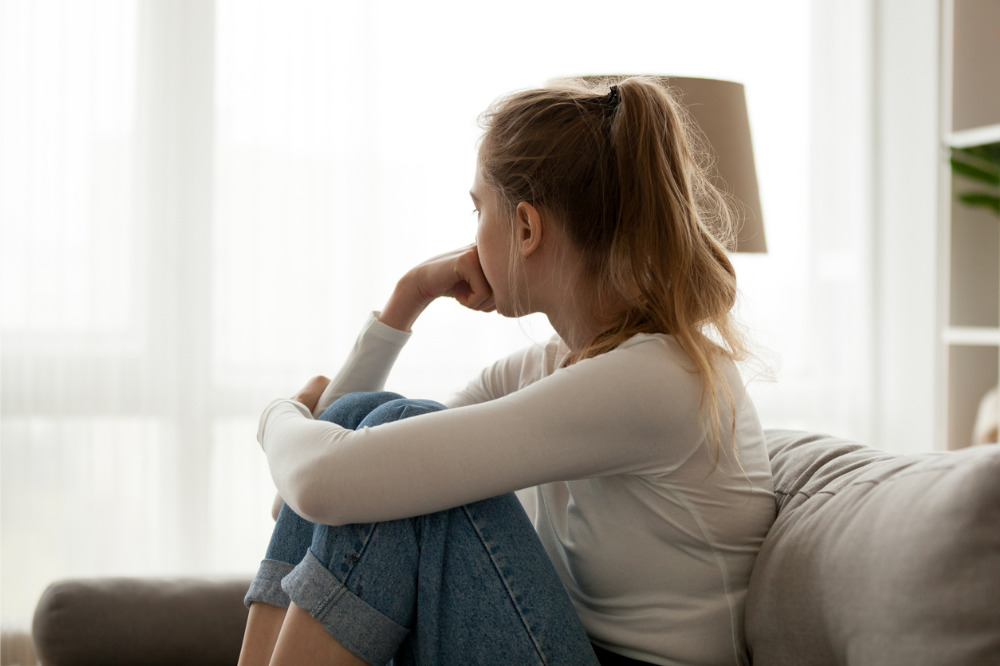 In June, a study found that over 90% of senior students consider COVID-19's disruption to normal schooling to be a stressful experience, and more than one in four say it was "one of the most stressful experiences of my life".
The study also found that students consider the COVID-19 pandemic to be more stressful than global and local politics, friendship pressures, family issues, body image and health concerns.
Fortunately for researchers in Australia and around the world, there is rapidly emerging literature on how university and college students are coping during the COVID-19 pandemic.
The hope is that the more data that emerges, the better chance researchers and educators have of addressing and resolving the mental health issues that young people are experiencing.
However, as it stands, data from Australia and New Zealand is lacking, as are well-conducted longitudinal investigations.
In response, Monash University has developed [email protected], a new initiative to help educators rapidly understand the digital markers of poor mental health in students during COVID-19.
Students increasingly worried about COVID-19
Led by Professor Kim Cornish, Director of the Turner Institute for Brain and Mental Health, Monash has begun the first stage of longitudinally surveying the Monash student body to gauge the range of students' experiences since lockdown.
The survey, called [email protected], is asking students about their mental health and well-being throughout the year. Initial findings from Wave 1 (May 28 - May 31), show that students are concerned about COVID-19, with almost a quarter reporting they spent "a lot of time" or "most of my time" reading about COVID.
Furthermore, students seem more concerned with the impact of COVID-19 lockdown measures on their mental health rather than their physical health.
Over the next few months, [email protected] will provide a rich, in-depth understanding of fluctuations in students' mental health and lifestyle behaviours such as sleep, diet and exercise.
According to Professor Cornish, [email protected] will be a game-changer in bringing novel mental health tools that can be personalised to each student.
"Monash and other institutions have been incredibly proactive in transitioning to online learning to enable students to continue their studies during the pandemic," Professor Cornish told The Educator.
"Nevertheless, we need a complementary digital approach to managing mental health in student populations. Without this, gains on the academic side of the coin will be short-lived".
'A first-of-its-kind project'
Professor Cornish said the multifaceted Thrive Initiative will be the first project of its kind to address mental health issues via personalised digital technologies within universities, and specifically address the needs of students.
"It promotes the ability to give back to students in a time of need and uncertainty and lays the foundation for a significant mental health technology tool for years to come," she said.
"The research will provide significant data to inform the long-term impact that COVID-19 has had on the community".
Professor Cornish said the centrepiece of the [email protected] initiative is the co-designed [email protected] Smartphone App for students.
"The App is a novel, freely accessible digital tool that allows all Monash students –international, domestic and Indigenous – to proactively monitor and manage their mental health and well-being from their smartphone," she explained.
The App can be personally tailored by the student to self-monitor areas of individual concern, such as time spent sleeping, time spent communicating with friends, time spent on the device itself, exercise habits and nutrition.
Professor Cornish said this unique approach ensures everyone can 'check-in' on their mental health without the shame and social stigma that can accompany reaching out to those around us.
"It also maintains a user's sense of autonomy, dignity and control – data-driven insights are visible, but individuals are free to access digital tools and other support services on their own terms and in their own time".