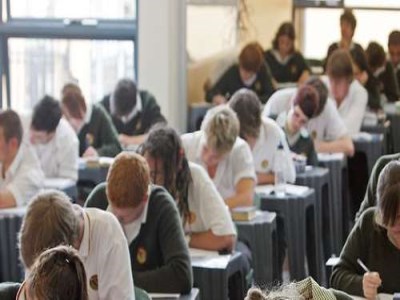 New figures from the Australian Bureau of Statistics (ABS) have revealed good news for public schools and Indigenous education.
The new data, released on Thursday, showed the proportion of Australian children enrolled in government schools increased slightly over the past year.
2016 marks the second year in a row that public school enrolments have risen, bucking a downward trend that has troubled the sector for the last 40 years.
ABS spokesperson, Michelle Marquardt, said that public schools now educated 65.4% of all Australian school students (2,483,802), rising slightly from 65.2% in 2015 and 65.1% in 2014.
However, enrolments by Aboriginal and Torres Strait Islander students spiked between 2006 and 2016, from 40.1% to 59.8%. In 2016 there were 207,852 students enrolled in Australian schools identifying as Aboriginal and Torres Strait Islander – an increase of 3.6% from 2015.
The improved enrolment figures by Aboriginal and Torres Strait Islander students is largely due to national reforms aimed at closing the nation's disadvantage gap.
As for private schools, the enrolment rate remained steady at 14.4%, bringing a halt to the steady increase seen over the last few years.
Last year, the total proportion of students enrolled in Catholic schools fell slightly to 20.2%, down from 20.4% in 2015, while the figure for Independent schools remained steady at 14.4%.
In a statement yesterday, Marquardt said the figures represented "a reversal of the steady drift" of students from public to private schools observed for much of the past 40 years.
Marquardt also noted that 2016 saw a growing number of students staying at school to Year 12.
The Apparent Retention Rate (ARR) of secondary students staying through to Year 12 was 84.3%, well up from the 75% reported in 2006. As in previous years, the 2016 rate was higher for females (87.8%) than for males (80.9%).
With the largest growth in school numbers of any school sector, the Independent Schools Council of Australia (ISCA) said today that the ABS figures confirm the "continued strong contribution" of the Independent school sector.
In a statement provided to
The Educator
, ISCA executive director, Colette Colman, said that in 2016 there was a net increase of 14 Independent schools in Australia, bringing the total to 1,042. Independent student numbers grew by more than 7,000 over the same period.
"In 2016 the Independent school sector recorded the largest growth of Aboriginal and Torres Strait Islander enrolments at 5.2%. This exceeds the national average of 3.7 per cent, and highlights the increasing diversity of the sector," she said.
"Independent schools reflect the social, economic and ethnic diversity of Australia. In fact, 90% of Australian Independent schools are low to medium fee establishments, with the median fee of an Independent school in 2015 being less than $4,900."