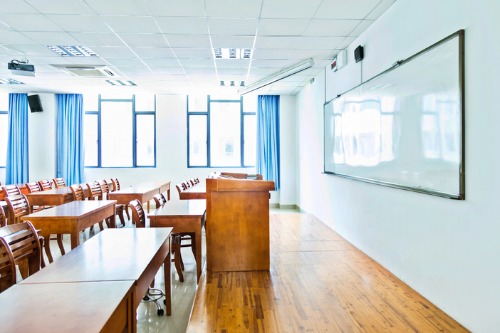 A newly announced selective public high school for south-western Sydney has come under fire as being "disgraceful" and "damaging".
Unveiling the new school yesterday, NSW Premier Gladys Berejiklian said it would meet "strong demand" and cater to families in a "key growth area". There are currently around 15,000 selective school applications for only 4,200 places.
"I want to ensure every child in NSW has the opportunities to be best they can be, no matter where they live or what their circumstances may be," Berejiklian said, addressing media at Alexandria Park Community School yesterday morning.
"We know many students are travelling long distances to attend selective schools."
However, Michael Sciffer, president of the Armidale Teachers Association, said the new school will "increase the high levels of school segregation" in Sydney.
"The OECD ranks Australia as the fourth worst performing OECD country for socio-economic school segregation. It has found that the sorting of students according to socioeconomic status and ability harms the overall achievement of education systems," Sciffer told The Educator.
"Most students enrolled in Sydney's selective schools are from the top quartile of socio-economic background. Very few talented students from low SES families are enrolled in selective schools."
Sciffer said that beyond class-based segregation, Sydney's public selective schools have "failed" Aboriginal and Torres Strait Islander families.
"Of the 18 fully selective schools in Sydney, only two enrol indigenous students who make up less their 1% of their enrolments. Sydney's elite private schools enrol a greater proportion of indigenous students," he said.
Maurie Mulheron, president of the NSW Teachers Federation (NSWTF) said all neighbouring high schools within a wide area will lose significant enrolments as a result of the new selective school.
"This is realty a disgrace. This new selective school will have a damaging effect on kids' life chances and increase segregation and inequity in the area," Mulheron told The Educator.
"The kids in these schools will miss out on curriculum choices and extension classes, and what makes matters worse is that the NSW Department of Education itself has significant evidence on how detrimental these schools are, yet they ignore it."
Mulheron said selective schools have been shown to be detrimental to equity wherever they have been created and slammed them as "an outdated idea".
"Selective schools are an idea for the 1930s and 1940s that has, for some reason, insisted on sticking around," he said.