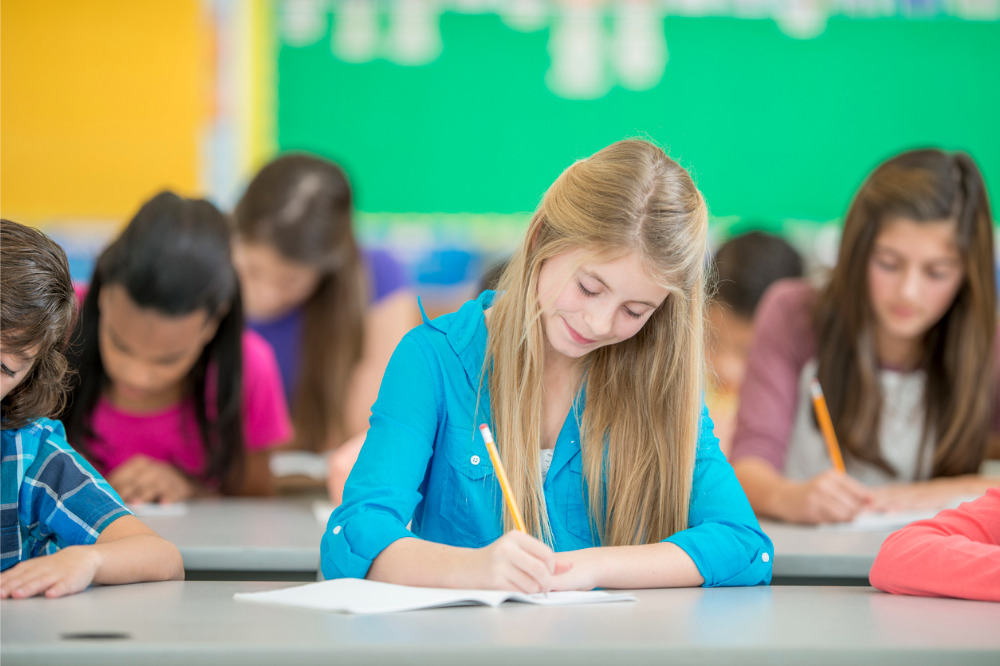 The Alliance of Girls' Schools Australasia is supporting a three-year study investigating academic buoyancy in girls, with the 2021 Alliance Research Grant awarded to Assoc Professor Rebecca Collie and Professor Andrew Martin of the University of New South Wales.
First discovered by Australian academics Andrew Martin and Herbert W. March in 2008, academic buoyancy refers to the ability of students to successfully deal with the everyday academic stresses and setbacks of school, including challenging schoolwork, poor test results, difficult exams, juggling multiple assignment deadlines, oral presentations, performances, and fluctuating levels of confidence and motivation.
Students who are academically buoyant demonstrate higher levels of motivation, engagement, wellbeing and achievement. They are able to successfully handle the normal day-to-day academic challenges, difficulties and setbacks.
However, recent studies undertaken by Collie, Martin and others have confirmed a concerning finding — that female school students are significantly less academically buoyant than male students. In fact, this is one of the relatively few areas in which gender differences at school are not in favour of girls.
Students who are unable to overcome the day-to-day stresses and adversities of school life may experience underachievement and disengagement, sometimes leaving school altogether, resulting in a failure to reach their full potential.
For this reason, Collie and Martin's new study, supported by the Alliance and involving female students from single-sex and co-educational schools in Australia and New Zealand, will be the first to examine academic buoyancy specifically in girls, including the role that teachers' instructional practices in play in supporting girls' academic buoyancy.
Below, The Educator speaks to Jan Richardson, AGSA's Director of Research, about the study's findings, and their implications for girls' education.
TE: What do you suspect could be some of the underlying factors contributing to the gap in academic buoyancy between girls and boys?
Andrew Martin's research tells us that anxiety explains most of the variance in academic buoyancy in students, while other studies also point to worry, tension, academic fear and students not feeling in control. A recent Headspace report states that 34% of young Australians experienced high or very high levels of psychological distress in 2020, but rates are higher in girls than boys (40% vs. 26%), particularly in girls aged 15-17 (46%) and young women aged 18-21 (44%). The report also notes that academic pressure, body image expectations and family conflict are known to have a greater impact on young females. Given that girls experience higher rates of psychological distress than boys, it will be really interesting to see the results of Collie and Martin's study when it concludes in 2024 and whether anxiety plays a significant role in girls' lower academic buoyancy.
TE: I understand that the study will also examine the role that teachers' instructional practices in play in supporting girls' academic buoyancy. What are some of the positive implications you expect to come out of this research?
Currently, we don't know very much about how teaching practices impact on academic buoyancy, especially for girls, so the Alliance is excited that Collie and Martin's study will identify practical ways for teachers to help boost girls' ability to cope with everyday academic pressures. Some of the areas that Collie and Martin will investigate include classroom management, personalised learning, the provision of feedback, and the promotion of critical thinking.
TE: In what ways will this project help female students navigate new experiences of adversity and a changed job outlook?
Collie and Martin's study is very timely because of the impact of the COVID-19 pandemic which is requiring all of us to be far more flexible and resilient than previously. There are so many unknowns, and it seems increasingly obvious that this situation will be with us for some time. Working out how to increase girls' ability to bounce back from day-to-day academic stresses will not only help them during their school years, but also in the post-pandemic world of tertiary study and work. We're already seeing the impact of the pandemic in the move to working from home, the rise of Zoom meetings, and our rapid upskilling in IT skills. Boosting girls' academic buoyancy at school will give them greater confidence and resilience to operate in a more high-tech and flexible job market, as well as helping them to cope with future challenges and unexpected change. It may also give them the boost they need to step outside of the usual gender stereotypes to enter a male-dominated STEM field or back themselves to take on a senior leadership role in the workplace.