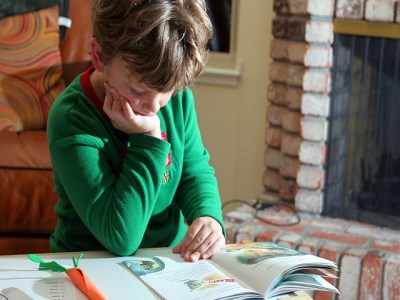 A new report has found a 15% increase in students registered for home-schooling in the past year, suggesting a possible trend against mainstream schooling.
According to the latest data from the Victorian Registration and Qualifications Authority (VRQA), there were 4136 students registered for home-schooling in Victoria this year, up from 3,582 in 2014.
A recent
article
suggested the data reflected a growing dissatisfaction with mainstream schools, adding factors such as bullying and a tailored education were driving the boom.
However, Dr David Zyngier, a senior lecturer in curriculum and pedagogy at
Monash University
denied suggestions of a boom, telling
The Educator
the reports were "a beat up".
"There are proportionally about the same number of children being officially homeschooled in Victoria as previous year," Zyngier said.
"Melbourne is the fastest growing city in Australia and our school population continues to grow. Based on 2015 school numbers, the increase of students in home school rises from 0.39% to 0.41% of total enrolments - hardly what you might call a spike."
However, according to Sue Wight, who co-ordinates the Home Education Network, the home-schooling community is larger than official figures suggest.
Wight told
The Age
that some families did not register with authorities because they worried it would expose them to investigations, while others did not see the benefit in registering.
Zyngier said that many homeschoolers were "religious fundamentalists" who don't want their children "tainted" by society. Others, he said, were parents who wanted their children at home with them.
"Only a small minority of home school children find it difficult to manage in mainstream education," he said.
"The long term public and political derision of – and running down of – our public education system has led to some parents mistrusting public education."