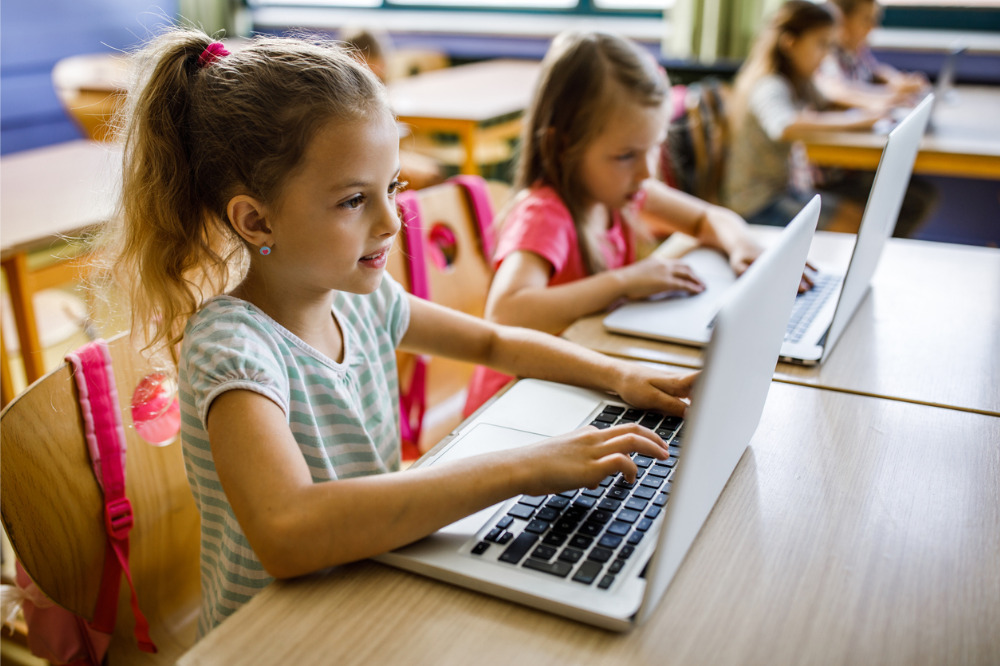 More than 1,000 public schools across Greater Sydney will receive extra equipment to help students learn in Term 3 as the Premier flags the possibility of a prolonged lockdown.
The NSW Government's "supply drop" of more than 7,000 laptops and 5,000 Internet dongles is part of a major operation to minimise disruption during remote learning.
The announcement follows remarks by NSW Premier Gladys Berejiklian on Monday that lifting lockdown by the end of this week now appears "impossible" given the increasing number of community transmissions across Greater Sydney.
The prospect of a prolonged lockdown has caused alarm for many schools and parents who remember how disruptive remote learning can be for young people, particularly those who live in disadvantaged households.
According to UNESCO, more than 90% of all learners were affected by the school closures at the peak of the disruption, with disadvantaged children being affected the worst.
"Last term, we surveyed schools to make sure they were still prepared for learning from home. This proactive approach allowed us to identify and rapidly plug any gaps in technology access, devices, and support in our schools," Minister Mitchell said.
"I'm confident in our schools' ability to continue managing the pandemic, and in our teachers' commitment to putting the education of their students first."
More hygiene and safety supplies are also being sent to schools across NSW so they can operate in a COVID-Safe way throughout the Term.
"All schools are receiving top-up supplies for Term 3, including packs of masks, hand sanitiser and surface wipes," Mitchell said.
"The health of students and staff during the pandemic has always been our priority, and parents should feel confident their child's school is well equipped to keep them as safe as possible."
Deliveries are underway and all schools will receive a starter pack by today.
In total, these include approximately 440,000 masks, 250,000 bottles of hand sanitizer, 320,000 sanitation wipes, 320,000 gloves and 130,000 bottles of hand soap. An additional 9.3 million masks will be sent to schools across the state by the end of next week.
Digital resourcing gap remains wide
The NSW Government's digital lifeline comes at a crucial time, as reports show the massive toll that lockdown can take on disadvantaged students.
"According to The Smith Family, 81% of Australians are concerned about students struggling to do schoolwork without laptops and reliable internet," Jess Wilson, chief executive, of social change charity Good Things Foundation Australia, told The Educator.
"Beyond access and affordability, many parents lack the ability to support their child's remote learning online because they themselves aren't digitally literate."
Wilson said this is more likely to be the case if a child is from a low-income household, lives in a rural or remote area or is from a new refugee or migrant family.
"Remote learning has the potential to disadvantage our most vulnerable children and we need to see new policies that ensure the digital divide does not widen," she said.
"If we don't support children and their parents in this critical time for their digital skills development, then we could see a spike in young adults who lack the digital skills required to be self-sufficient online or perhaps even enter the workforce."