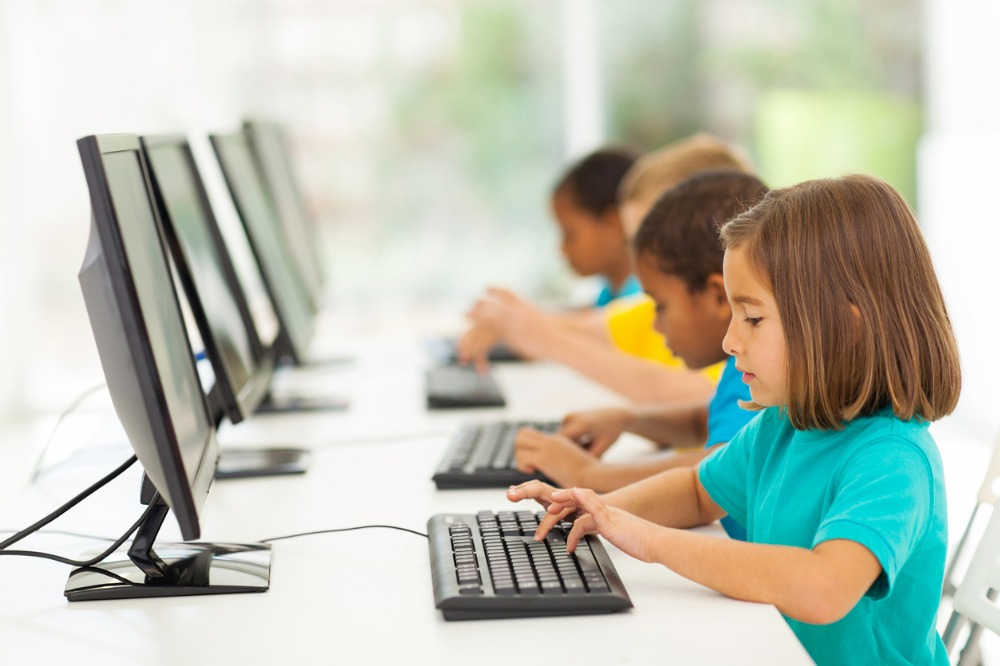 This week, schools in Greater Sydney are shifting to online learning as NSW saw its highest number of COVID-19 case numbers since the beginning of the pandemic in 2020.
In the 24 hours to 8pm last night, NSW Health recorded 112 new cases, with 34 people identified as being infectious whilst active in the community.
The Premier flagged additional restrictions, saying a further rise in case numbers could mean the lockdown and remote learning arrangements extends well beyond the end of this week.
The prospect of a prolonged lockdown has caused alarm for many schools and parents who remember how disruptive remote learning can be for young people, particularly those who live in disadvantaged households.
According to UNESCO, more than 90% of all learners were affected by the school closures at the peak of the disruption, with disadvantaged children being affected the worst.
Francesca Pinzone, COO of Umbo, which provides Speech Pathology and Occupational Therapy for Children, said that as Australian schools revert to remote learning it is critical that communities are aware and cognisant of the gap that can widen as a result.
"Families with both parents working from home and attempting to home school, will inevitably struggle to keep up with the demands of both their work environment and their children's needs," Pinzone told The Educator.
"Having home-schooled last year with children in year one and year four, neither were able to learn at a level that was independent enough for me to be able to work well, meaning a lot of late nights working to catch up and kids that were tired and frustrated".
Pinzone said this will mean that teachers will be relied upon to maintain a 'classroom' in the online context which is difficult and stressful.
"The education sector is already under resourced and the ability [and time] of teachers to support children and their families in the remote environment is a challenge when resources are limited, learning online is new, and parents are stressed out," she said.
"Schools that move towards online classrooms may inadvertently create a digital divide between those who have ready access to devices for home learning vs those who do not".
Pinzone said the support needed for younger children to be online literate will consume a vast amount of teaching and parent time and guidance.
Selim Ucar, youth street services manager of not-for-profit organisation Humanity Matters says Australia has yet to overcome the enormous challenge of providing equal learning opportunities for all young people, especially those who are invisible within current systems and structures.
"During the 2020 lockdown, school absenteeism was a growing issue among marginalised youth who were increasingly disengaged and overlooked by authorities," Ucar told The Educator.
"With schools preparing for another period of remote learning, there must be better systems and policies in place to ensure learning opportunities are accessible for all children, even those with complex needs".
Ucar said providing resources to better account for the complex needs of disadvantaged youth, investing in community-based services, more home school liaison officers to reach out to those disengaging in school and creating resources for parents to better support their children, are a few ways Australia can tackle the educational resource gap.
"It is critical we don't lose more time overlooking vulnerable community members, and start empowering them with better learning opportunities to thrive in the future".
Jess Wilson, chief executive, of social change charity Good Things Foundation Australia, says the closure of schools to face-to-face learning during the pandemic severely impacts those students who are digitally excluded.
"According to The Smith Family, 81% of Australians are concerned about students struggling to do schoolwork without laptops and reliable internet," Wilson told The Educator.
"Beyond access and affordability, many parents lack the ability to support their child's remote learning online because they themselves aren't digitally literate".
Wilson said this is more likely to be the case if a child is from a low-income household, lives in a rural or remote area or is from a new refugee or migrant family.
"Remote learning has the potential to disadvantage our most vulnerable children and we need to see new policies that ensure the digital divide does not widen," she said.
"If we don't support children and their parents in this critical time for their digital skills development, then we could see a spike in young adults who lack the digital skills required to be self-sufficient online or perhaps even enter the workforce".