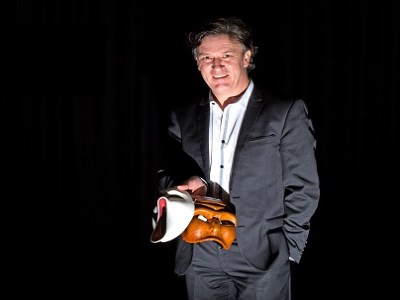 As NSW Education Minister,
Adrian Piccoli
, steps aside and makes way for his successor, there has been an outpouring of praise for his "outstanding job" presiding over a state education system that has been called among the
best in the world
.
On Monday, one day after the Deputy Premier called Piccoli "the best education Minister that NSW "and probably the nation" had ever seen, the Public Education Foundation (PEF) commended Piccoli's commitment to improved school funding, teacher quality and support for children with a disability.
"[Piccoli] has earned widespread respect for his commitment to needs-based funding through the Gonski agreement. He recognised the need to target disadvantage and ensure that all students in NSW have access to a top quality education," David Hetherington, PEF executive director, said in a statement.
However, not everyone in NSW education has praise for the outgoing Minister, with some saying that while Piccoli's intentions might have been good, he did not move quickly enough to address serious issues affecting the state's schools.
One of them is David Roy, a lecturer in Education and Creative Arts at the
University of Newcastle
. Roy – who is also a former school teacher of 17 years – told
The Educator
that the NSW school system remains rife with a number of serious issues that Piccoli failed to adequately address.
"Six years ago, Mr Piccoli approached his role with passion, but I don't think he's managed to achieve even half of what people claim he's done. There certainly hasn't been any improvement in teacher quality, for example," he said.
"We have widespread teacher burnout, school closures, the selling of school lands, the increased amount of demountables and temporary teaching contracts."
Roy also pointed to "flat-lining results" across the state, a lack of consistency for teaching within Indigenous and rural areas and a lack of investigation and autonomy in investigation of the abuse and bullying of children.
"There is also a lack of facilities such as basic toilets that work in schools and an increase of testing that is not based on empirical evidence," he said.
"Mr Piccoli has been implementing ideas, but they haven't worked or they haven't been followed through. All we need to think about is that we want children to succeed, but sadly this is not what's happening in NSW."
In a statement earlier this week, Piccoli said he was particularly proud of the Department's reforms that support students in some of the state's most disadvantaged Aboriginal communities.
"Connected communities schools are better placed than ever before to improve outcomes for students ignored for far too long," he said.
"A personal highlight of my time in education was to see the profound changes and the renewed student and community engagement in schools such as Walgett Community College and Moree East when they moved into wonderful new buildings last year."
Piccoli's reforms have received praise from education experts such as world-renowned Finnish education expert,
Pasi Sahlberg
, who – speaking at the NSW Education Symposium in October last year, commended Piccoli as a "great leader" who had significantly improved teaching and learning outcomes as a result of bold reforms.
"I think Finland can learn a great deal from Australia, NSW in particular. About what the system should do to be good for everybody, good for Aboriginal and minority children. This is something we are learning in my country right now," he said.
In a statement provided to
The Educator
, Piccoli said he was proud of how he spent his time as the state's education minister and said one of the greatest things about education "is the passion and commitment of all involved".
"I am happy to be judged on my record of achievement over nearly six years as Minister," Piccoli said.
Related stories
:
'Best education minister' dumped in reshuffle
Exclusive: Piccoli's vision for principals