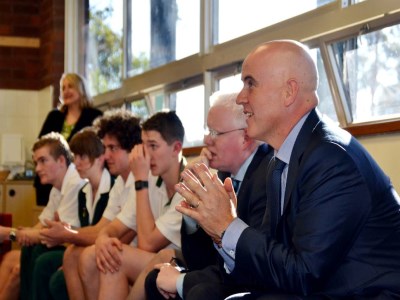 Forget the spate of negative headlines: there is something that our state's education system should be markedly proud of.
Educators and professors from around the world who attended the Oxford University Education Research Symposium last month touted NSW's school funding model as the world's best.
NSW Secondary Principals Council
(SPC) President,
Lila Mularczyk
, who was among those invited, said that many of the delegates from around the world were left in awe upon hearing about NSW's Resource Allocation Model (RAM).
Mularczyk added that the renowned Finnish educator and Harvard scholar,
Pasi Sahlberg
, was "blown away" by the Gonski and Great Teaching Inspired Learning (GTIL) initiatives when he visited Australia last year.
"He [Sahlberg] thought that Gonski and GTIL were second to none," Mularczyk told
The Educator
.
"NSW, without fail, has the best resource funding model of any other country. It is a big call, but it's substantiated."
And this wasn't the only area in which the state deserved recognition. Mularczyk highlighted the extensive support network available to NSW principals.
"Another thing I spoke really strongly about at the symposium was the privileged position that the principals associations are in," Mularczyk added.
"Our association wants to hear what we believe about implementation and reform, and our Minister is exactly the same. He wants to hear from us.
"The Minister creates forums where there is consultation and he does that with the Catholic and Independent schools, as well as parent associations and unions that represent those groups," Mularczyk said.
To the Education Department's critics, Mularczyk had this to say.
"I do not believe at this point in our history of policy development on education, that we can say that we haven't had a fair call or fair voice."
"It is an unprecedented privileged position and that's a big call to make," Mularczyk said.