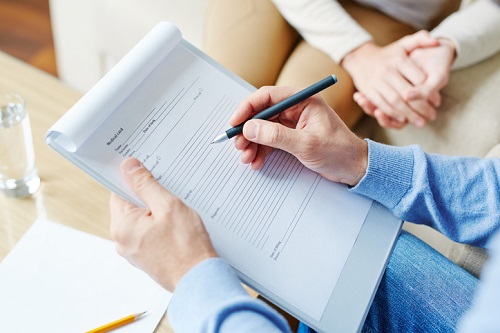 The NSW government has committed to rolling out more services to support students and their schools as the new academic year starts.
Despite the ongoing bushfires which has taken a toll on schools and its communities, Education Minister Sarah Mitchell said they are working directly with principals and communities to deliver both short- and long-term support for students.
"Many schools have been impacted since November last year, with some staff and students losing their homes, seeing communities in distress and witnessing extreme evacuation efforts, which would be very upsetting for anyone to experience," she said.
In November, more than 200 schools – including TAGE campuses – across the state had to close due the bushfire emergency.
Increased counselling services will be rolled out in 113 schools, while 77 of these were singled out for more intensive support. Principals, as well as parents and citizens of school communities will also be given advice on how they can identify signs of stress in students.
"We will be deploying existing school counselling staff to fire-affected communities to ensure our regional schools have the support that they need," NSW Mental Health Minister Bronnie Taylor said.
"We will also be drawing expertise from counselling organisations such as Centacare, Marathon Health, Royal Far West, Family Services Illawarra and MAX solutions."
Supporting schools, in other ways
NSW's extended roll out of mental health services comes as the state is set to welcome the largest cohort of students to date – with around 497,000 students attending primary schools, and 318,000 students setting out for high school.
Some 71,000 children are also set to attend Kindergarten this year as well.
Outside NSW, other states also said they are expecting increased student enrolments since last year.
Minister Mitchell said while NSW's student numbers have been relatively stables in public schools for over 30 years, this is the first time the state has seen a major increase in school-aged population since the 1950s, when the so-called 'Baby Boom' occurred.
Moreover, the state is also welcoming at least 839 new teachers and 49 new principals as well.
"It is an incredibly exciting time to be a student in NSW; we are delivering absolutely state-of-the-art facilities right across the state and we will continue to do so to satisfy this increasing demand," Minister Mitchell said.
"We will leverage the work of last year, and increase collaboration and innovation around world-class design, technology and construction to give our kids the best education possible."
In response to the record enrolment figures – and further projected increase of students in the future – the state also said it is rolling out its largest public education investment to date. By 2036, NSW public schools are projected to take in more than 130,000 more students.
Already, NSW said it will spend $6.7 billion over the course of four years to build 190 new and upgraded schools and another $1.3 billion in the course of five years for school maintenance. From January to June this year, Minister Mitchell said they are set to deliver $900m worth of projects.
The government also pledged around $500 million to install new air-conditioning in schools.